XO-3
AXA Light Curves, Finder Chart & All-Sky Photometry Results
Links internal to this web page

Basic data
Comments
Transit LCs (amateurs)
Transit LCs (professionals)
Out-of-transit LCs
All-sky photometry
Finder Image
RA = 04:21:53.5, DE = +57:49:01
Season = Dec 01
B = 10.25 ± 0.03, V = 9.80 ± 0.03, Rc = 9.54 ± 0.03, Ic = 9.28 ± 0.05, B-V = 0.45 ± 0.05 (B. Gary, all-sky)
HJDo = 4449.86816 (23) & P = 3.1915239 (23) day (Schneider listing in Extrasolar Planets Encyclopaedia)
HJDo = 4449.86802 (42) & P = 3.1915119 (16) day (AXA fit)
Depth = 9.9 ± 1.0 mmag
Length = 2.85 ± 0.08 hr
Fp = 0.24 ± 0.05, F2 = 0.77 ± 0.10
Impact parameter = 0.705 (23)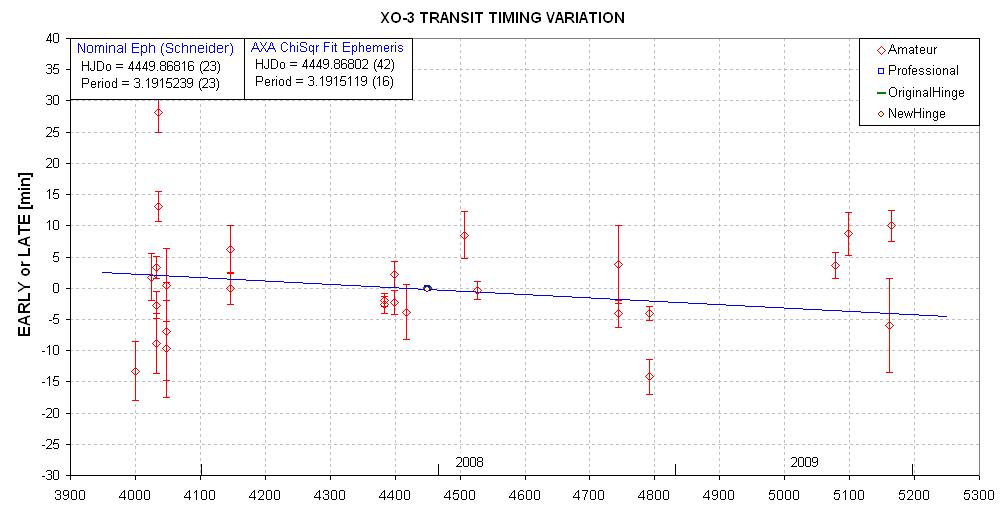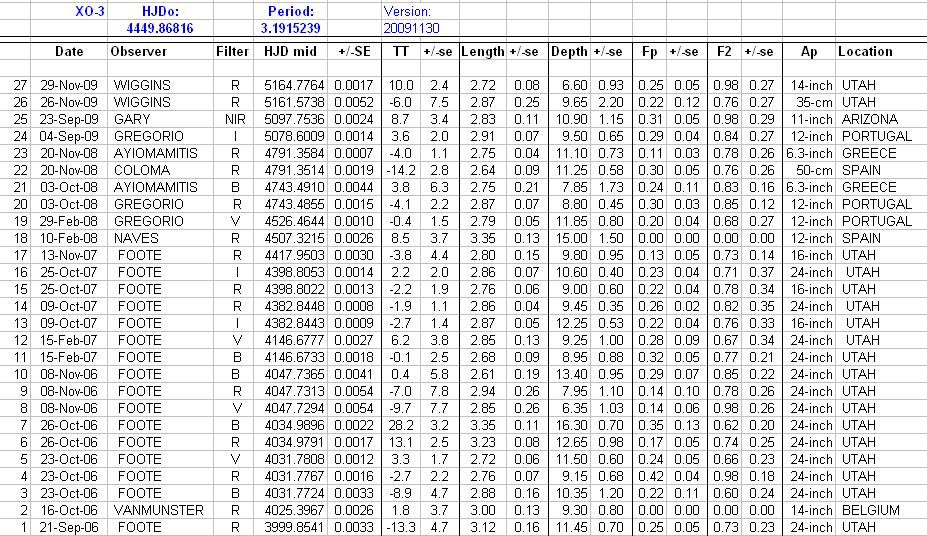 TT = mid-transit departure from ephemeris [min]; Length [hrs]; depth [mmag]; Fp = fraction of transit that's partial; F2 = ratio of depth at contact #2 to mid-transit depth; Ap = aperture [inches].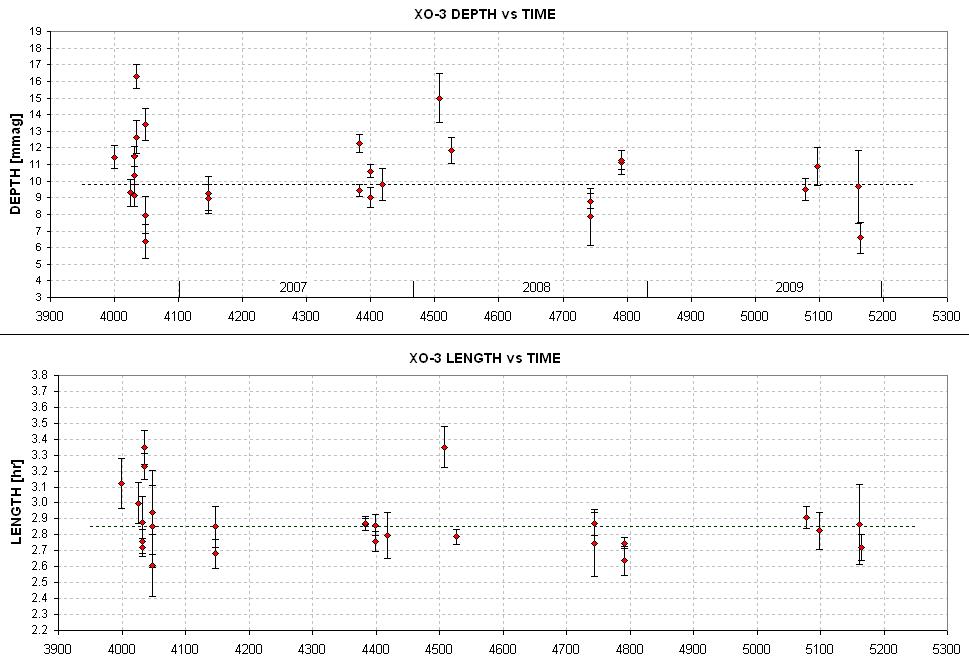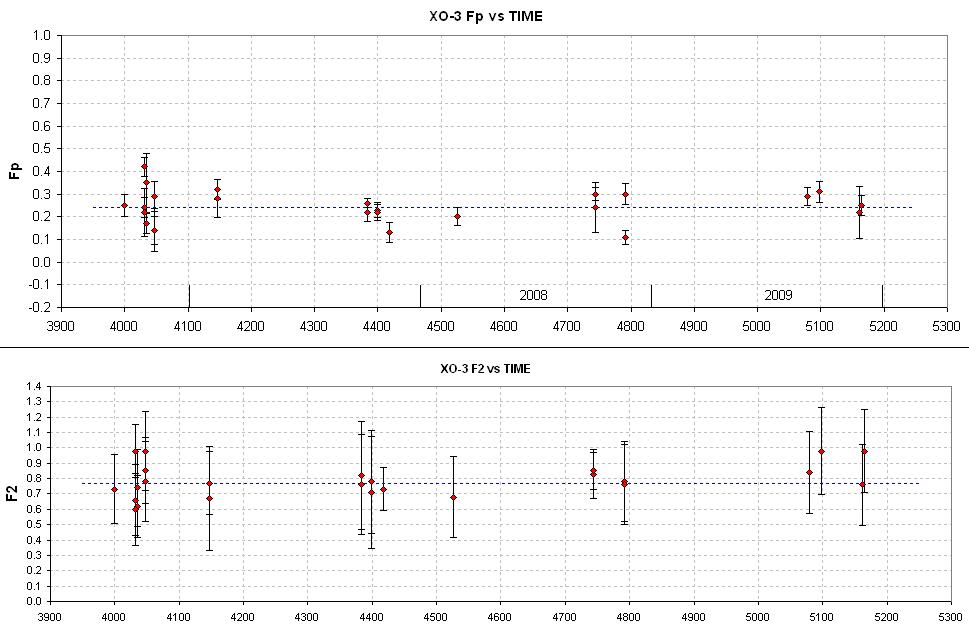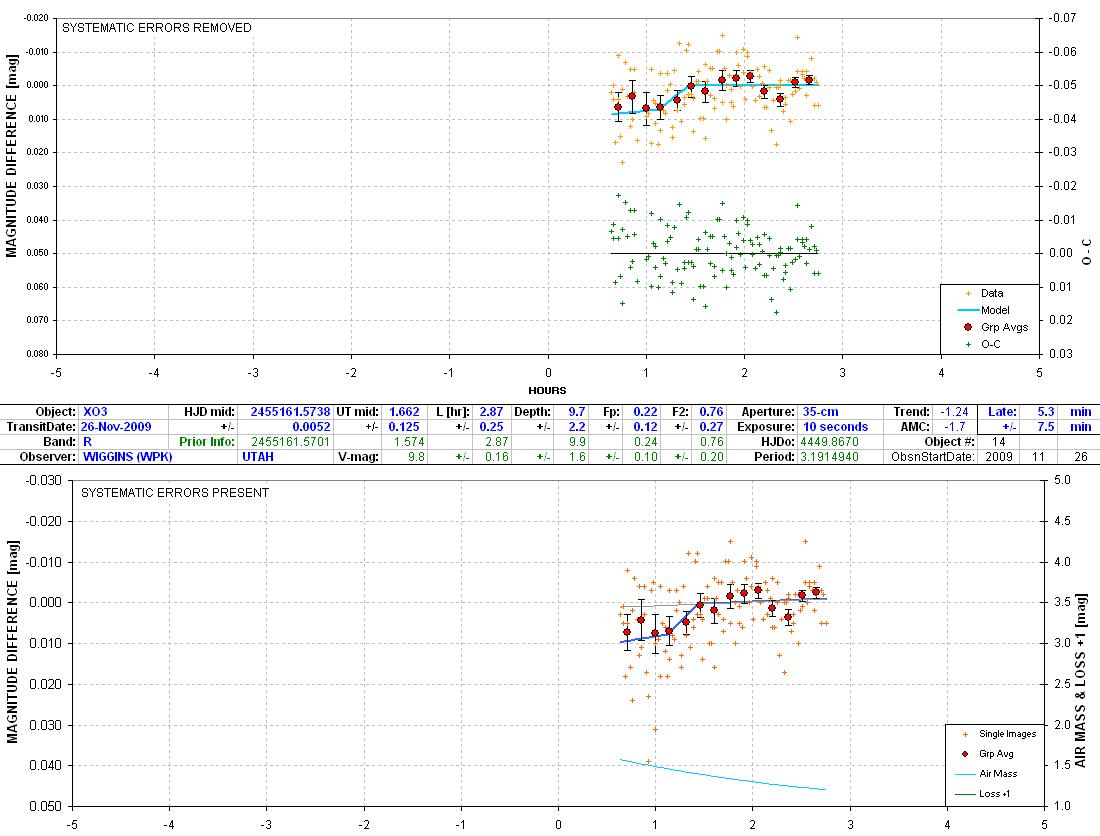 9B26WPK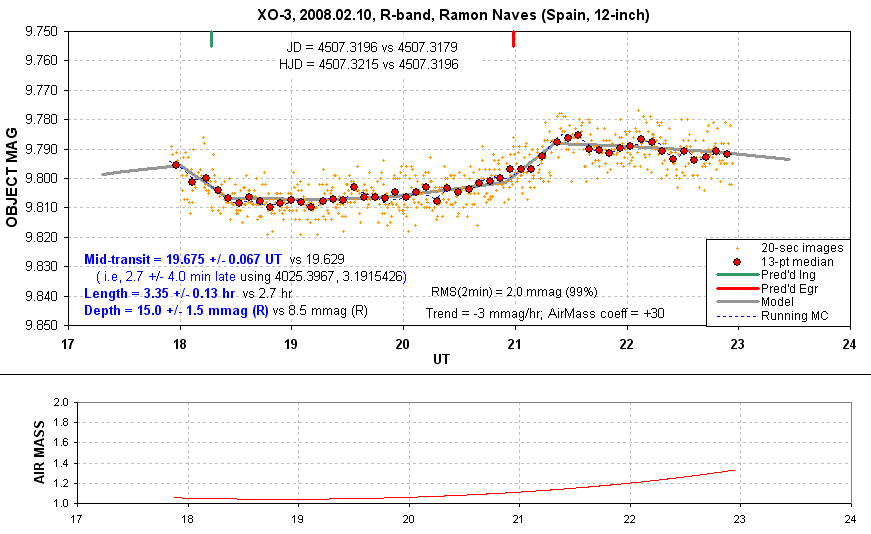 8210nra1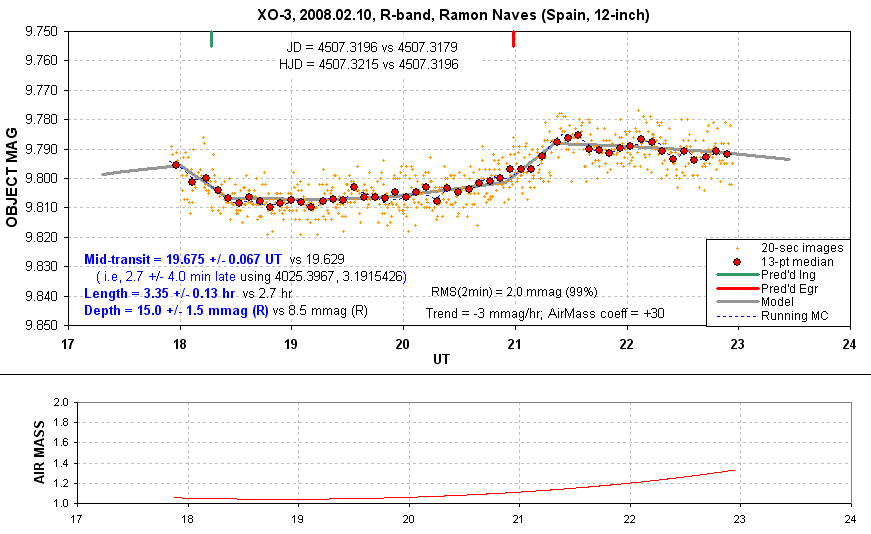 Depth is uncertain due to apparent "air mass curvature" systematic effect. Coming late is credible though.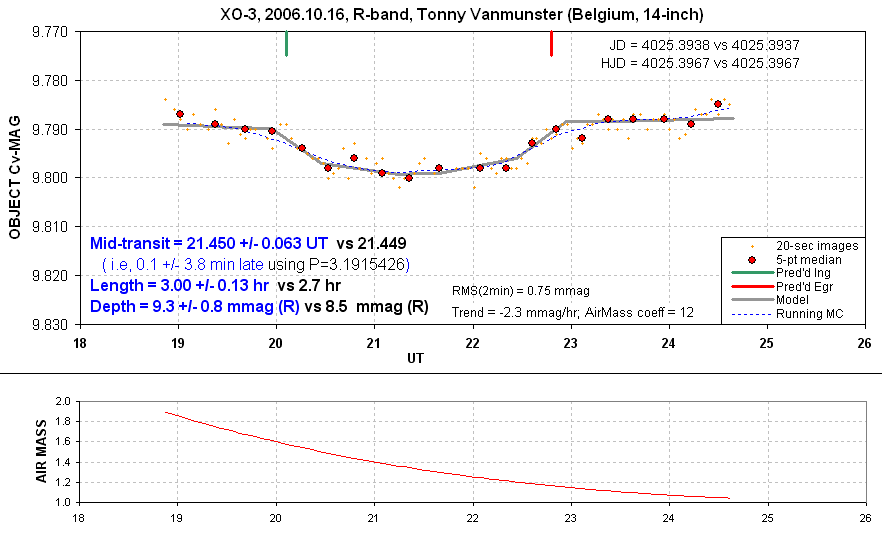 6a16vanR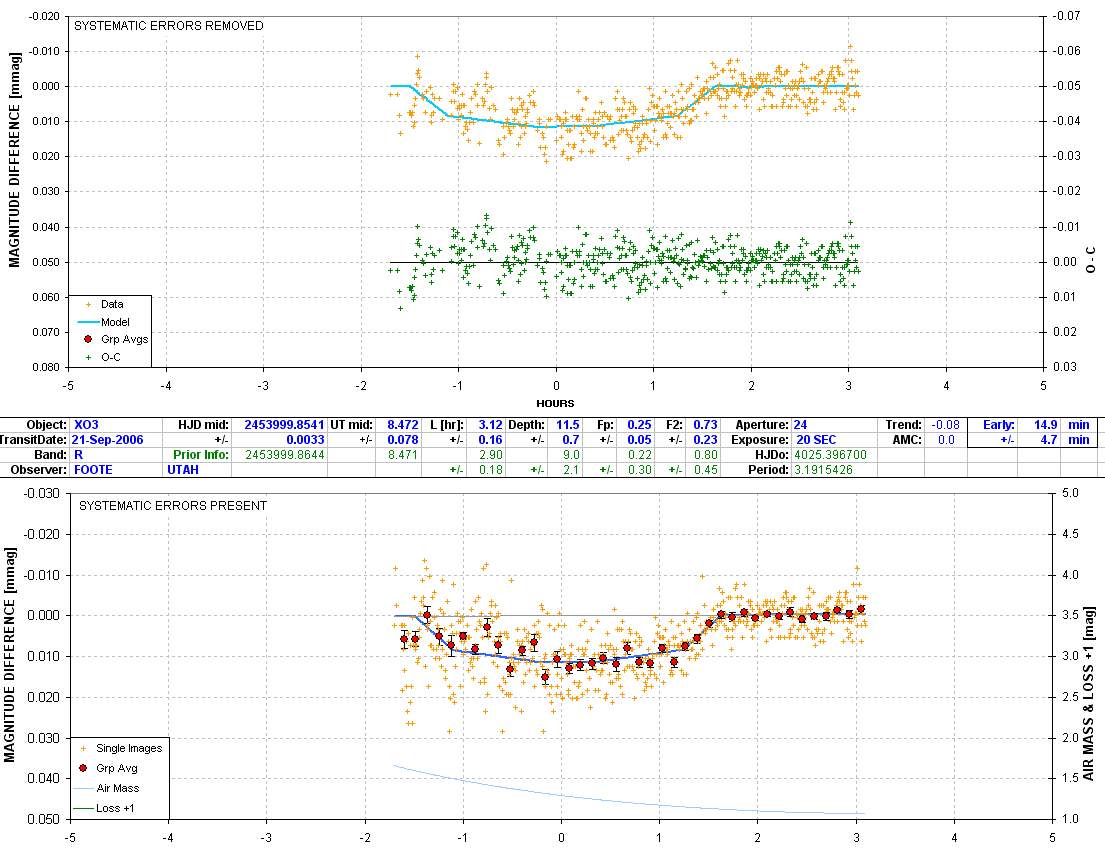 6921futR Either the first, or one of the first, amateur LCs for this object.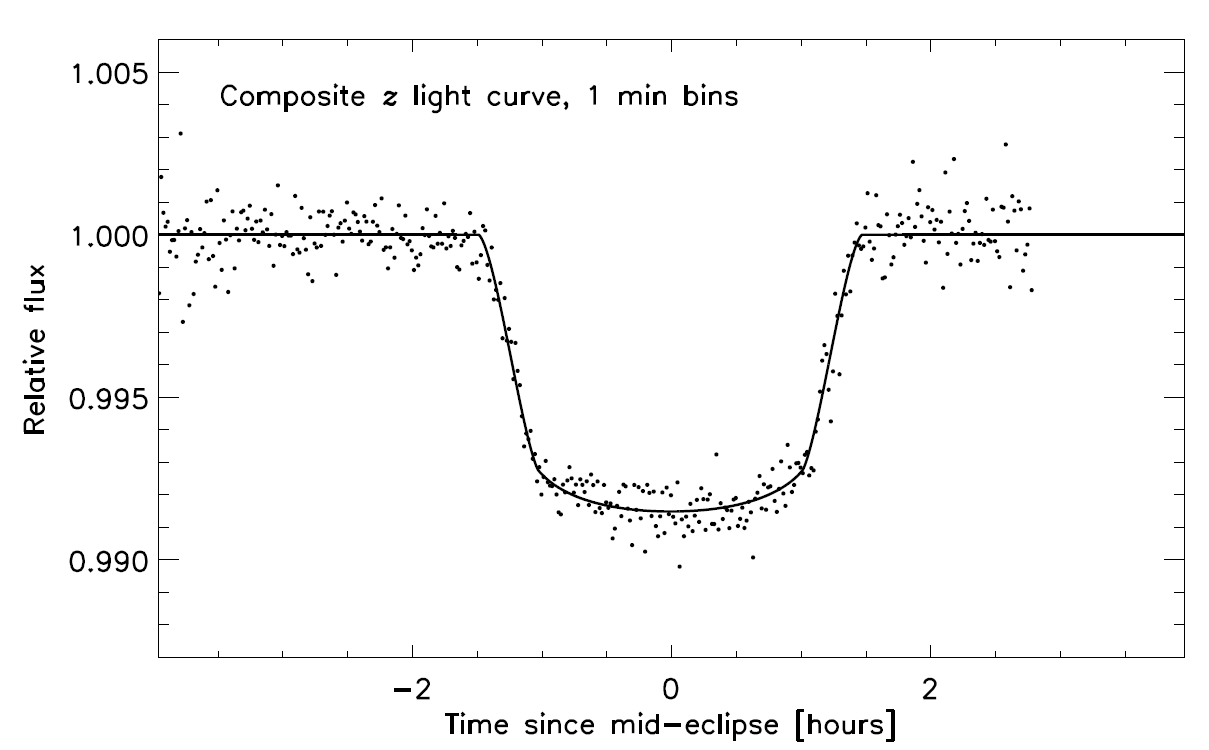 Copied from discovery paper, Johns-Krull, et al (2007) http://arxiv.org/abs/0712.4283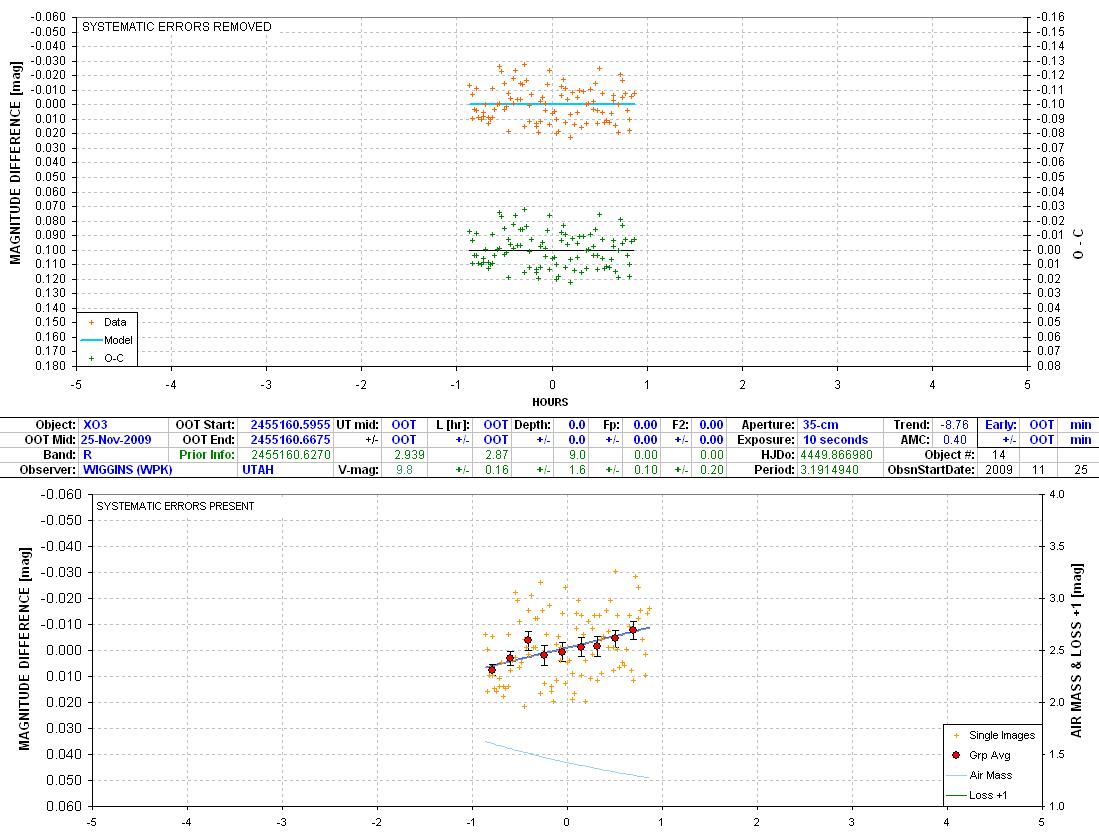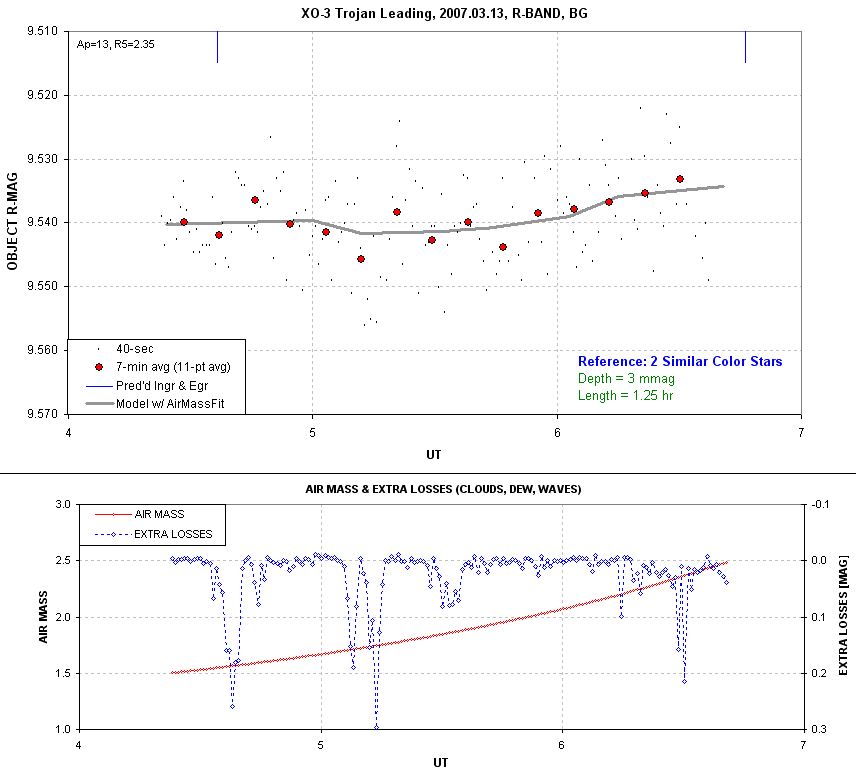 Not statistically significant.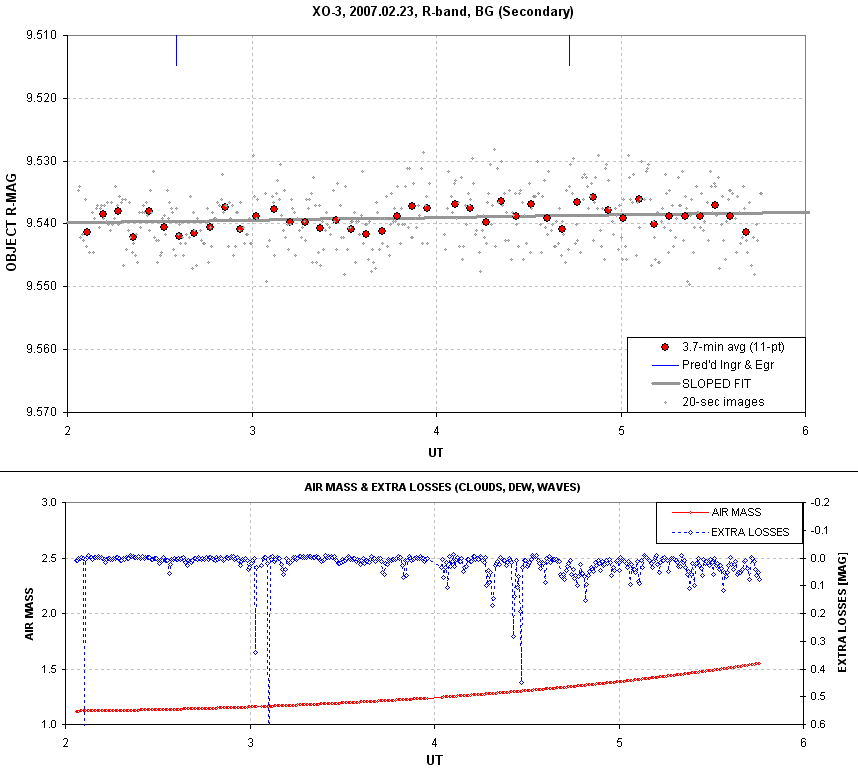 All-Sky Photometry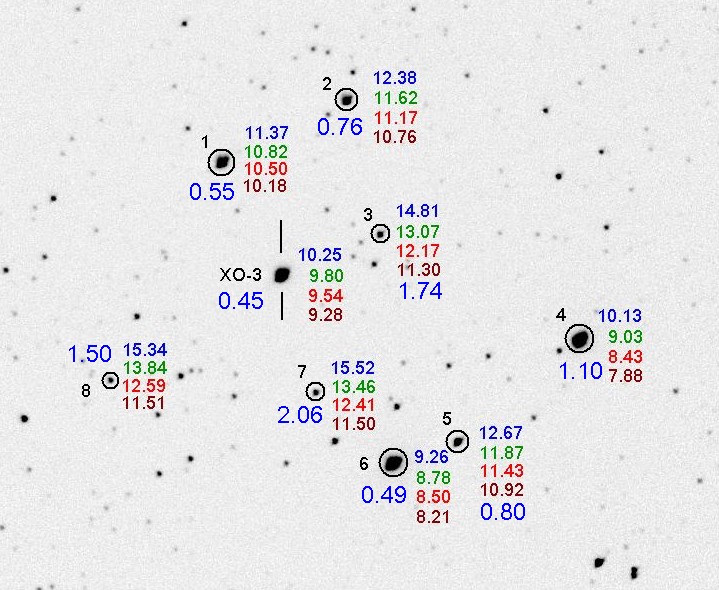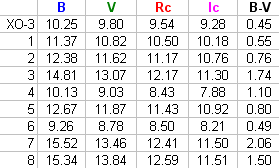 Estimated SE values are 0.03, 0.03, 0.03 and 0.05 mag. The B-V SE is 0.05 mag.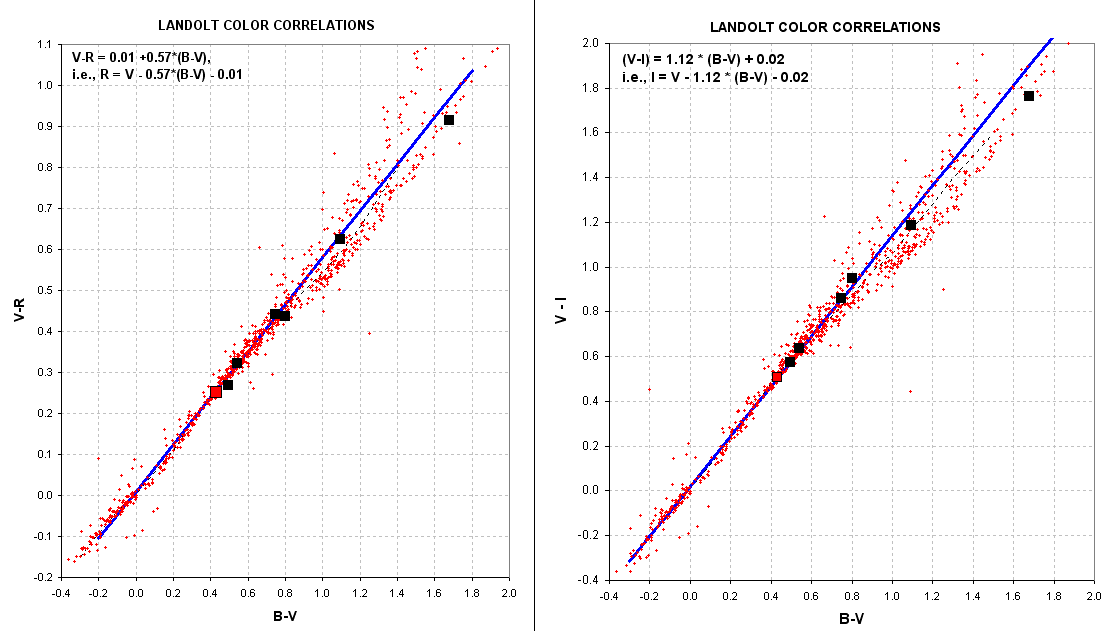 This is an "internal consistency check." It passes!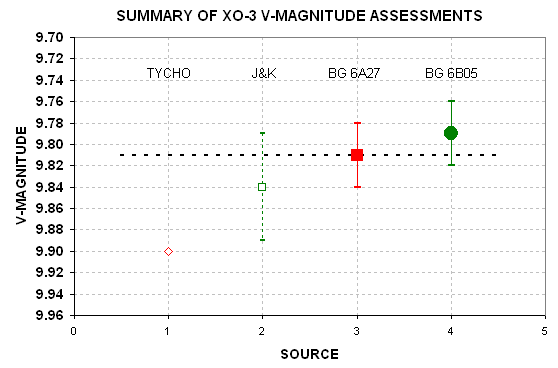 I conclude that interstellar reddening biases the Tycho V-mag value, and might also influence the conversion from J and K to V. The two all-sky measurements provide a consistent result that is free of the interestellar reddening biases. which argues for V-mag = 9.80 ± 0.03.

Finder Image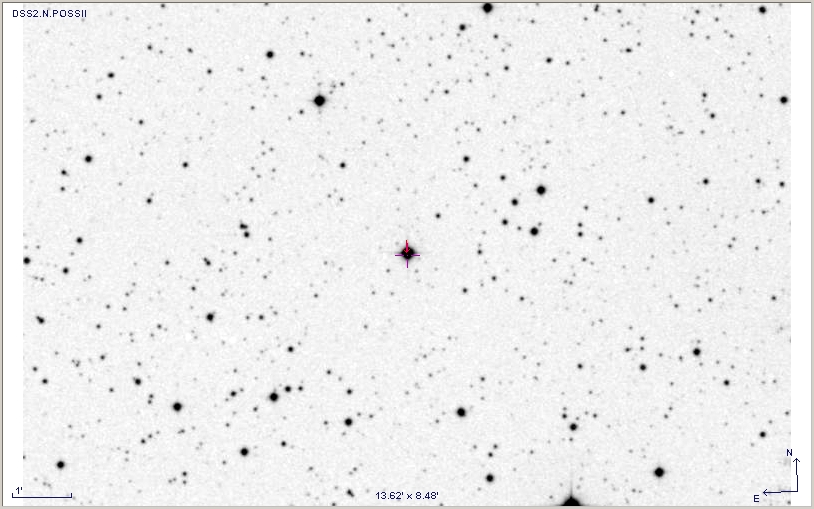 Here's a reference to the "discovery paper" for XO-3:

"XO-3: A MASSIVE PLANET IN AN ECCENTRIC ORBIT TRANSITING AN F5V STAR," Christopher M. Johns-Krull, Peter R. McCullough, Christopher J. Burke, Jeff A. Valenti, K. A. Janes, J. N. Heasley, L. Prato, R. Bissinger, M.Fleenor, C. N. Foote, E. Garcia-Melendo, B. L. Gary, P. J. Howell, F. Mallia, G. Masi, T. Vanmunster http://arxiv.org/abs/0712.4283





Return to calling web page AXA



WebMaster: Bruce L. Gary. Nothing on this web page is copyrighted. This site opened: September 17, 2007. Last Update: 2009.11.30