TrES-1
AXA Light Curves


Links internal to this web page

Comments
Basic data
Summary of transit measurements
Transit LCs
OOT LC
Finder image

Comments on LCs on this web page

The period for TrES-1 needs only a slight shortening. Transit depth and length also seem to be well-established and are not changing. No anomalies yet.

Basic Data - This section updated 2009.09.03

RA = 19:04:09.8, Decl = +36:37:57
Season = July 09
B=12.607, V = 11.764, Rc=11.300, Ic = 11.362, J = 10.294, K = 9.819, B-V = 0.843 (BVRcIc from Henden)
HJDo = 3186.806341 (51) & P = 3.0300722 (2) day (Schneider listing in Extrasolar Planets Encyclopaedia)
HJDo = 3186.80642 (51) & P = 3.03007157 (42) day (AXA fit); or even better: HJDo = 4223.09089 (26) & P = 3.03007157 (42) day (alternative AXA fit)
Depth = 25.0 ± 0.3 mmag (all bands)
Length = 2.47 ± 0.04 hr
Fp = 0.31 ± 0.04, F2 = 0.84 ± 0.08

Summary of Transit Measurements - This section updated 2009.09.03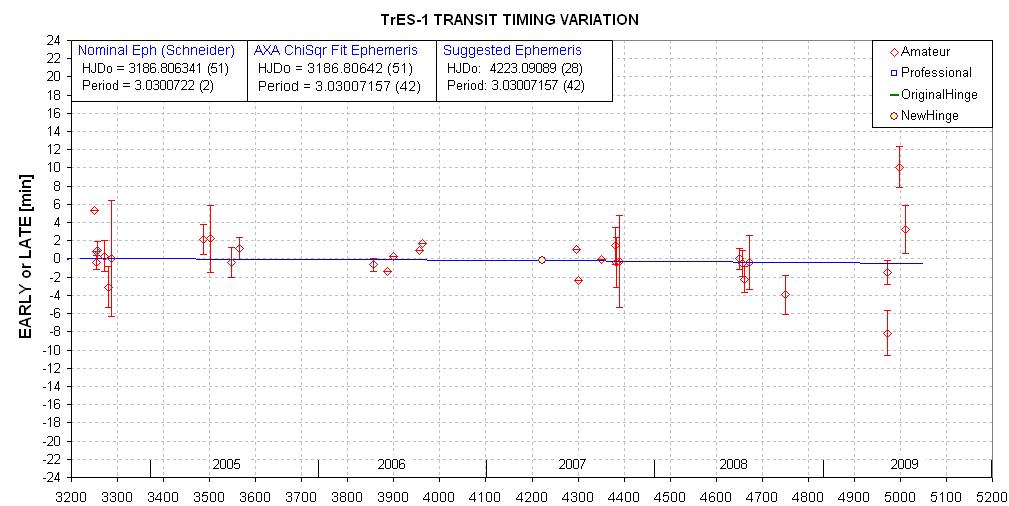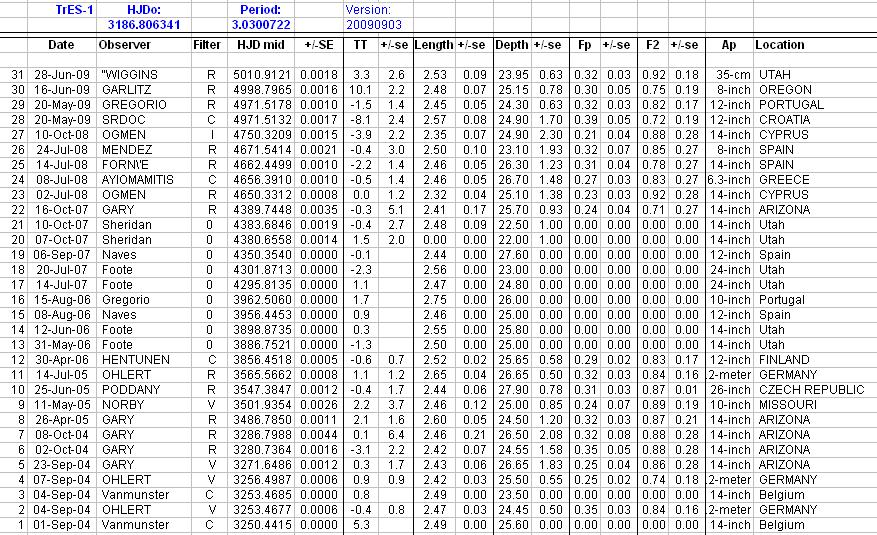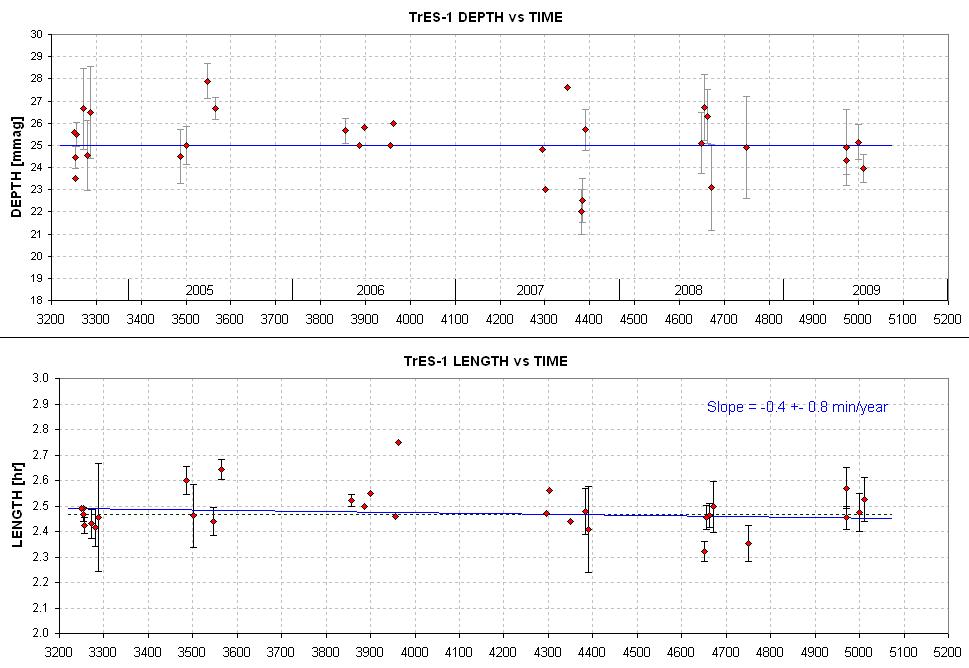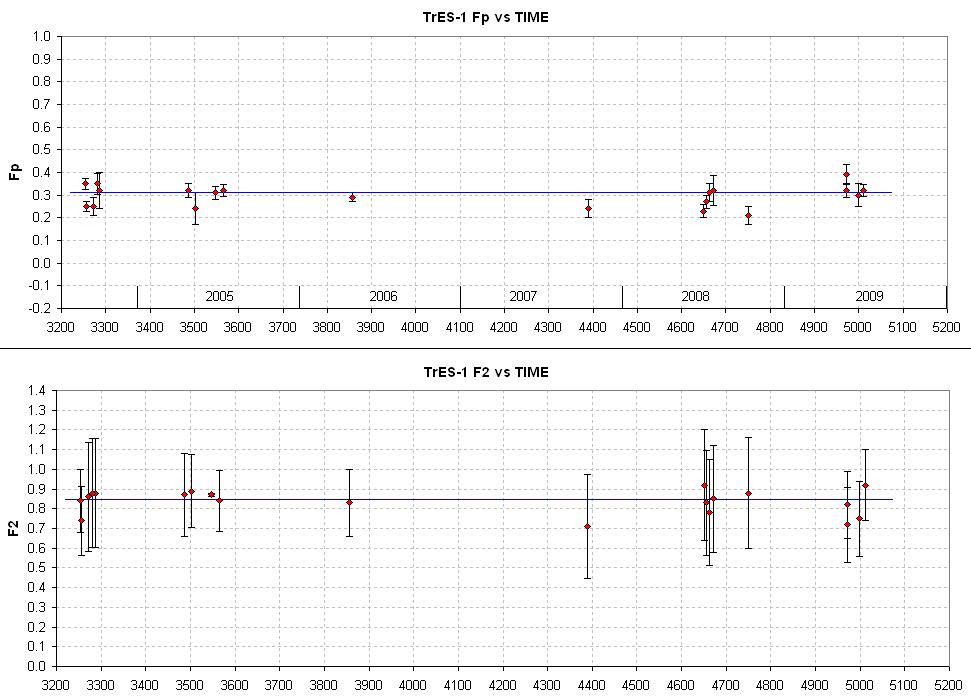 Transit Light Curves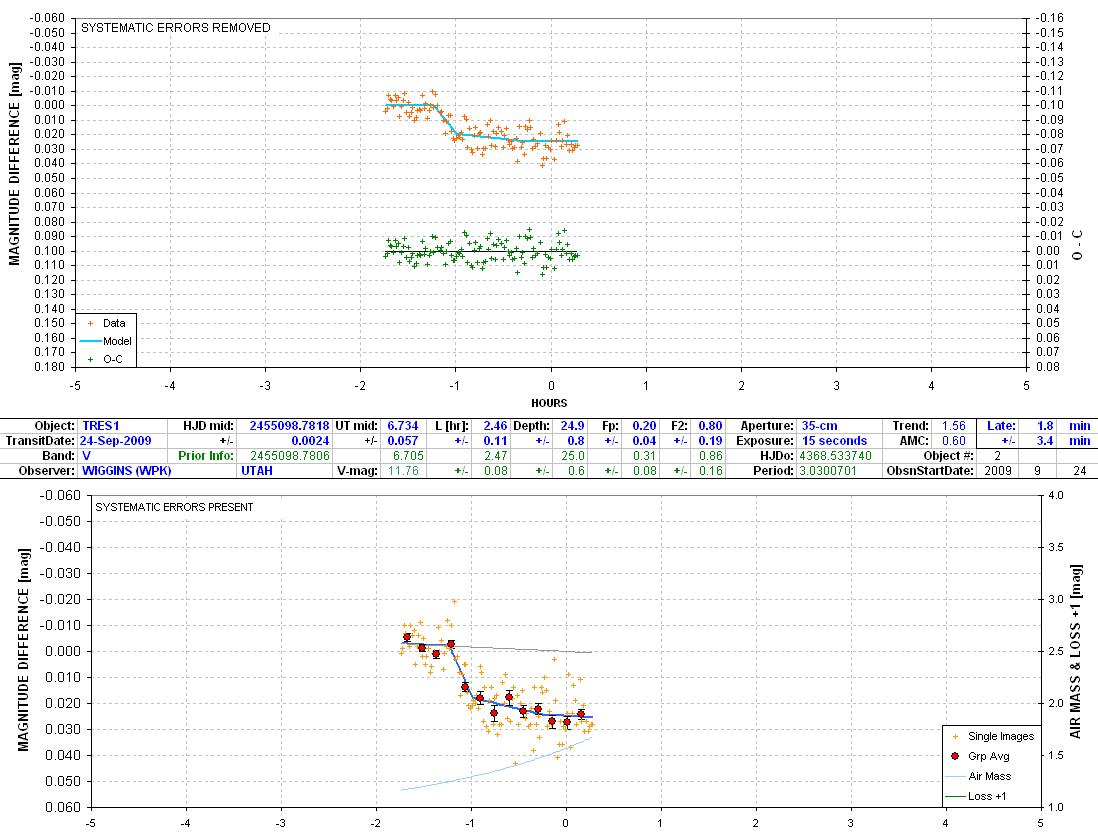 9924WPK
Light curves below here have been included in the table & plots in above section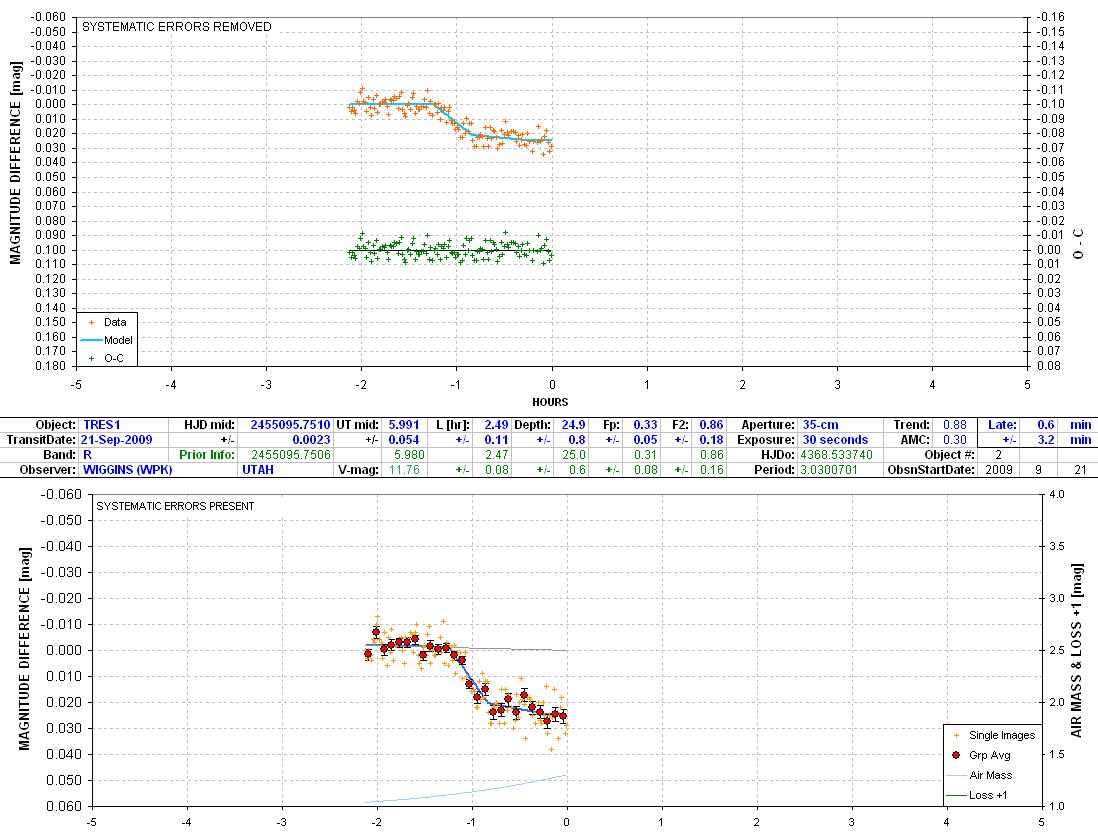 9921WPK

Data below here have been included in table & plots (above)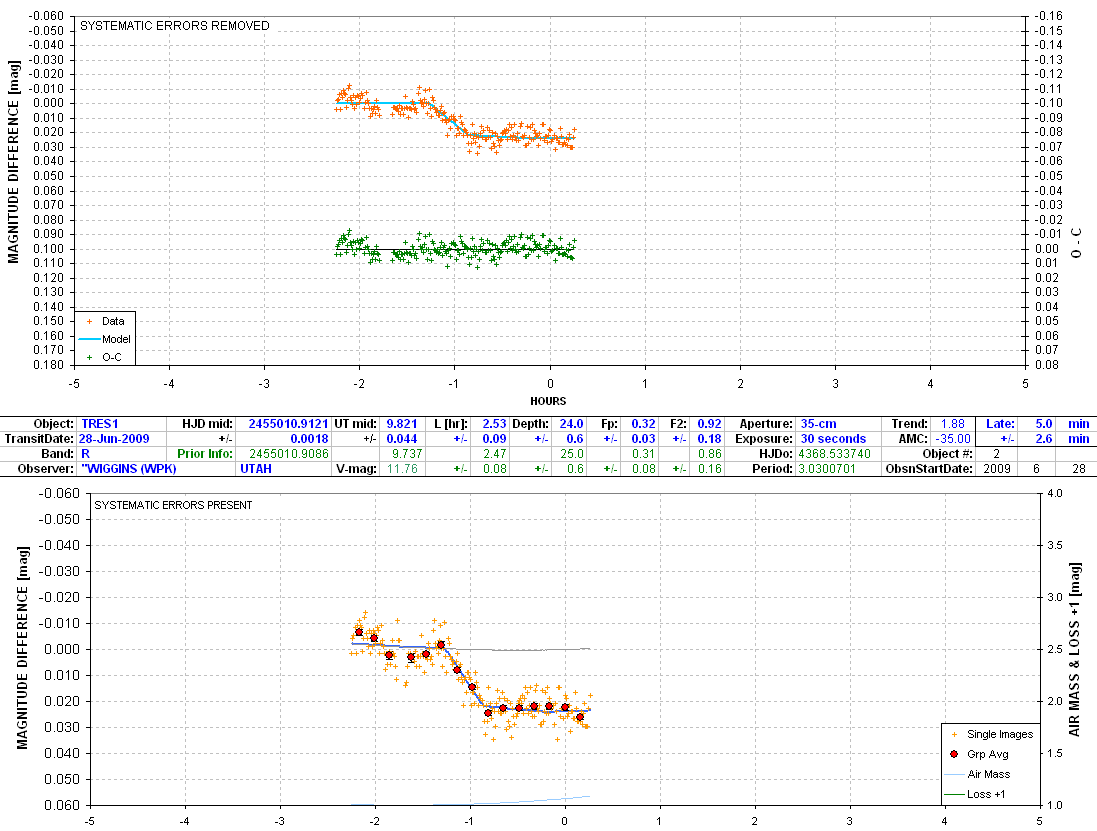 9628WPK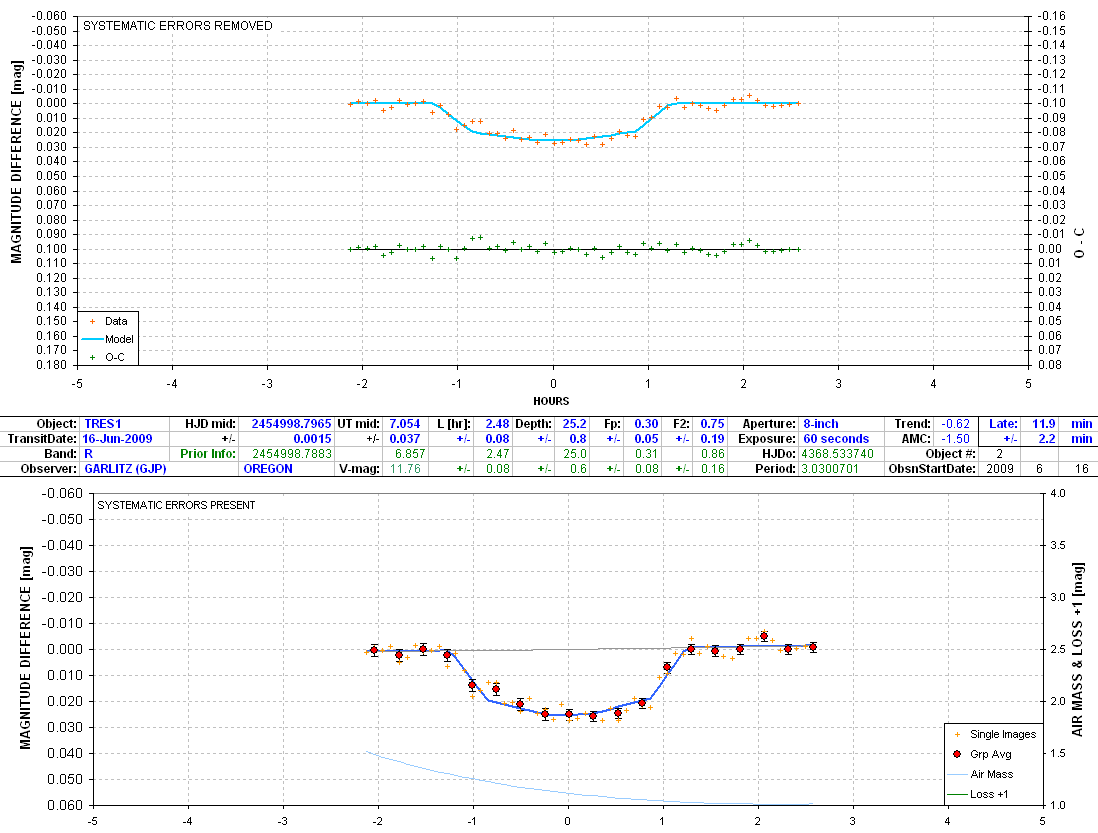 9616GJP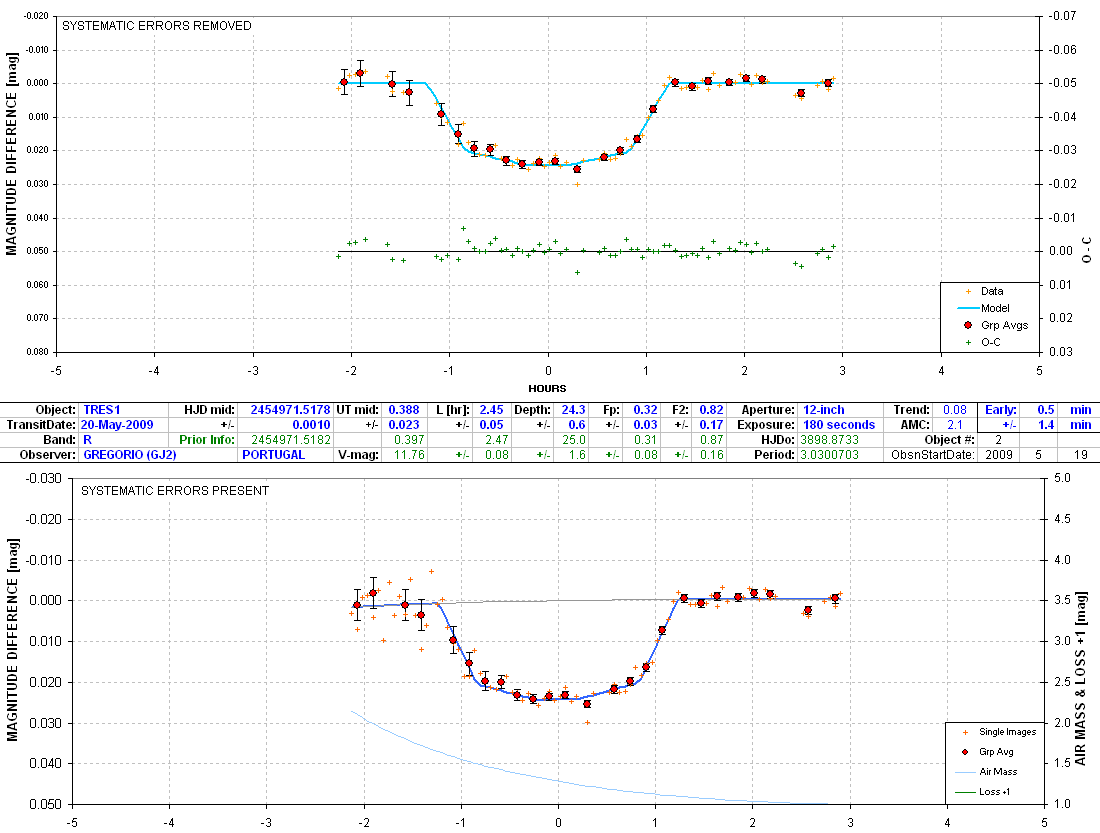 9519GJ22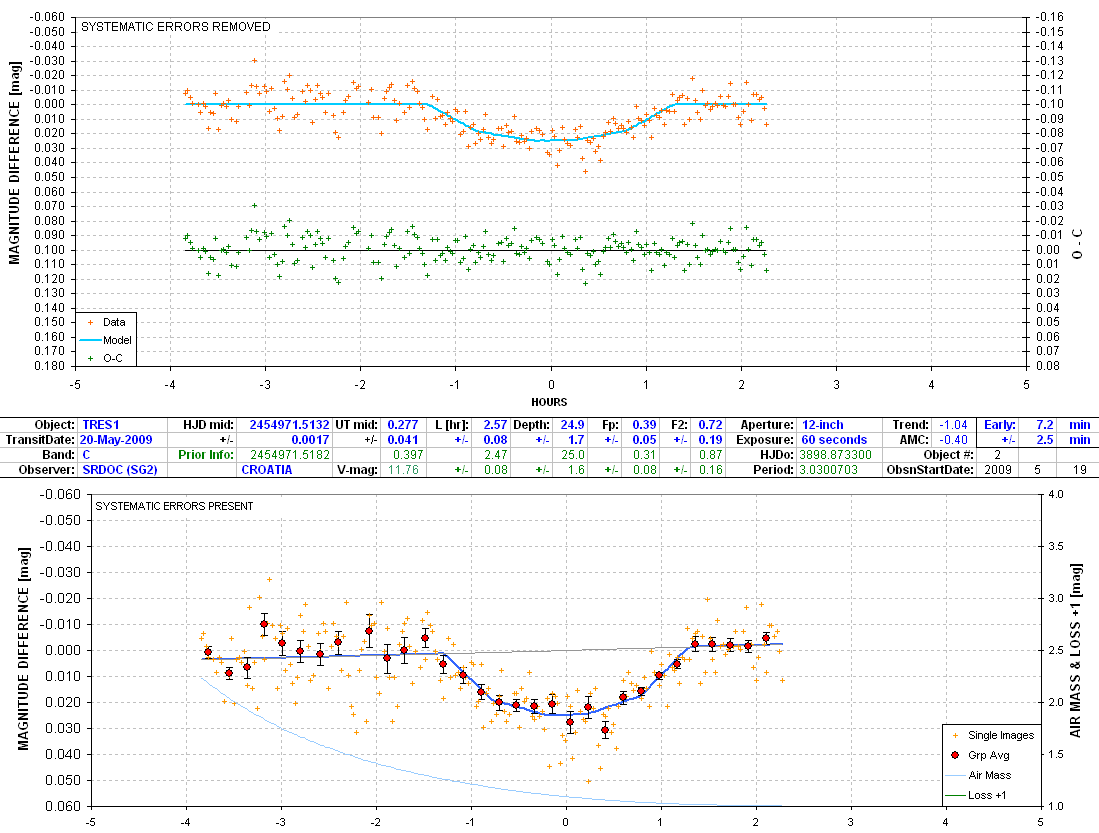 9519SG2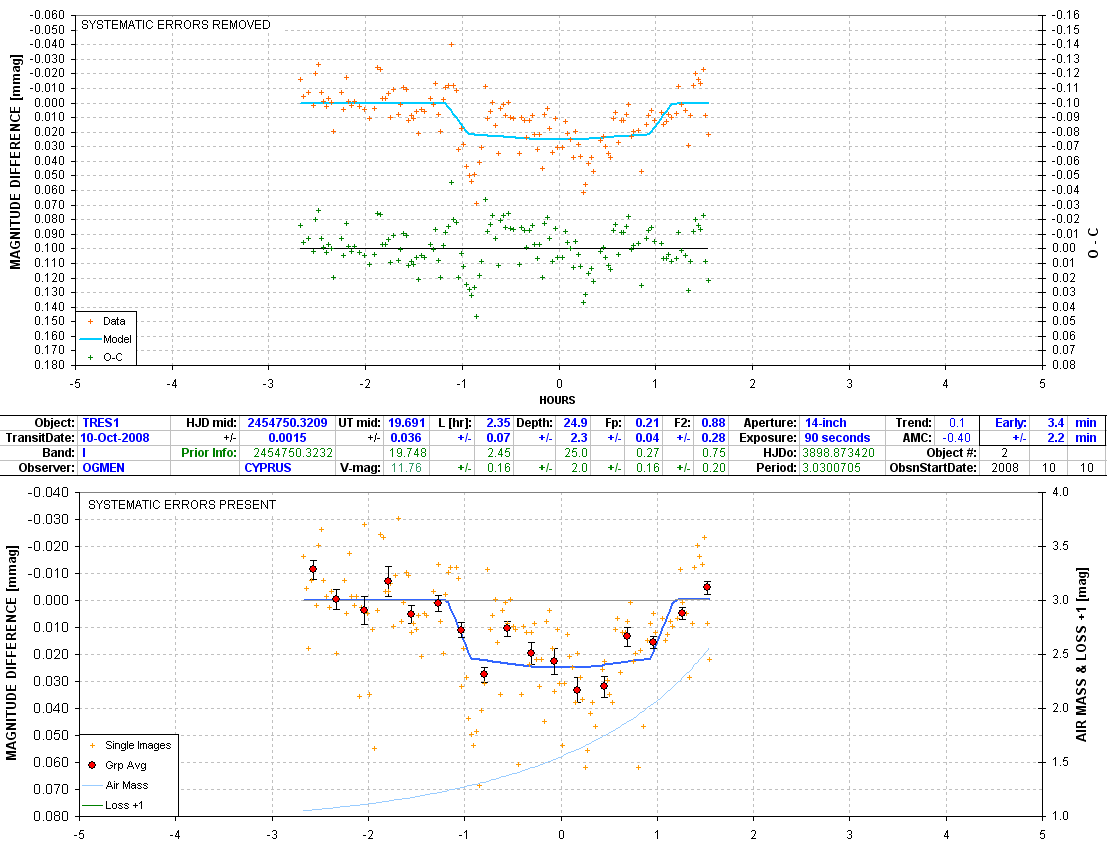 8a10OYE1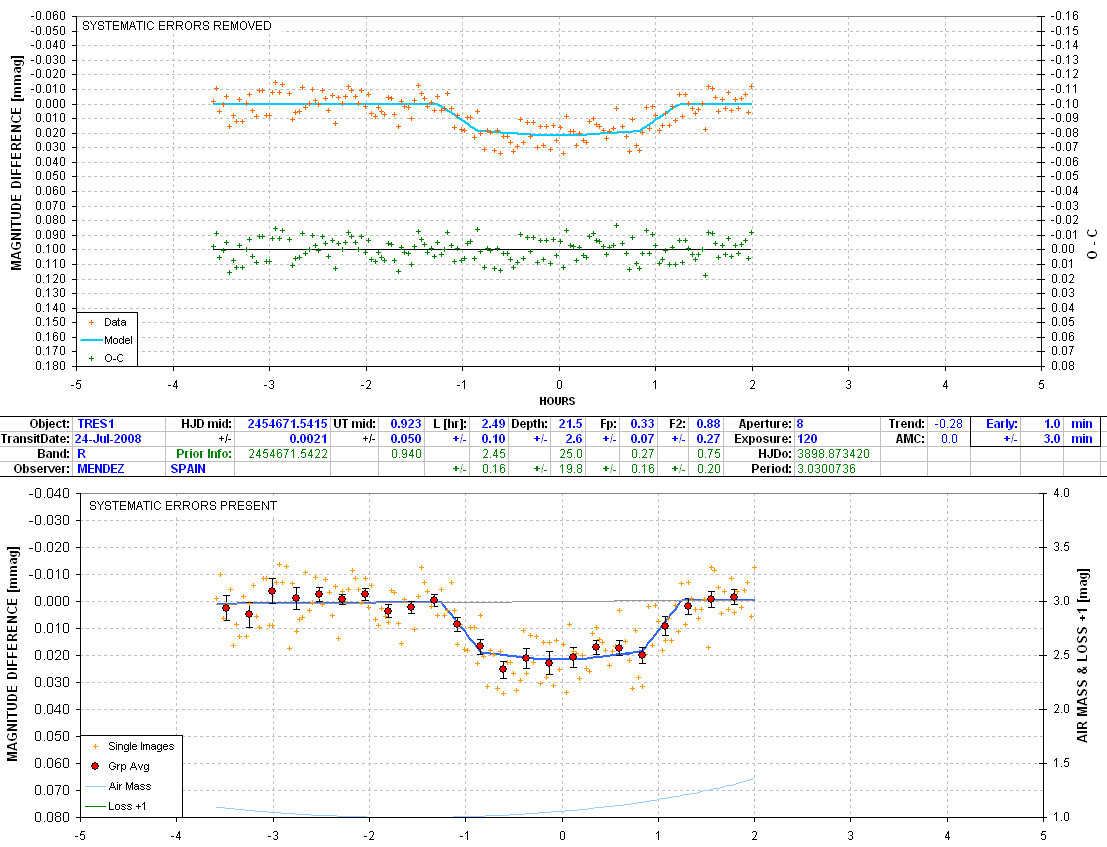 8723mqz1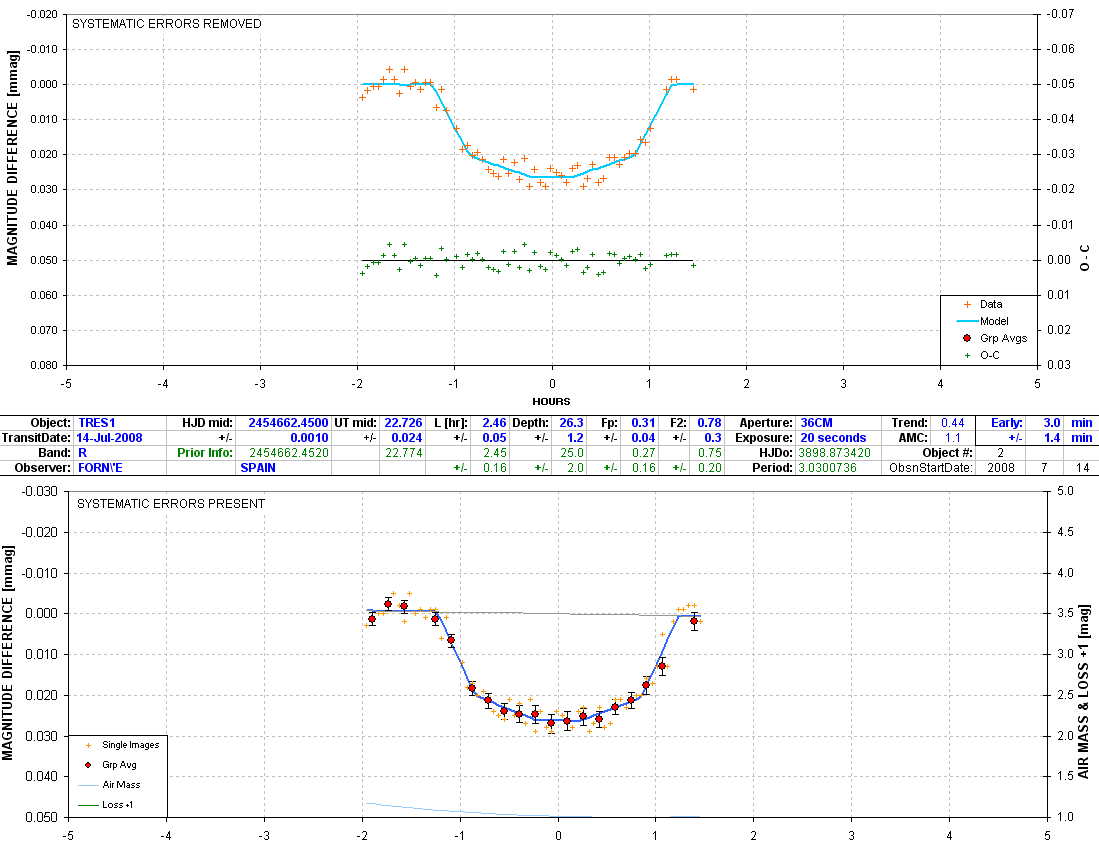 8714b291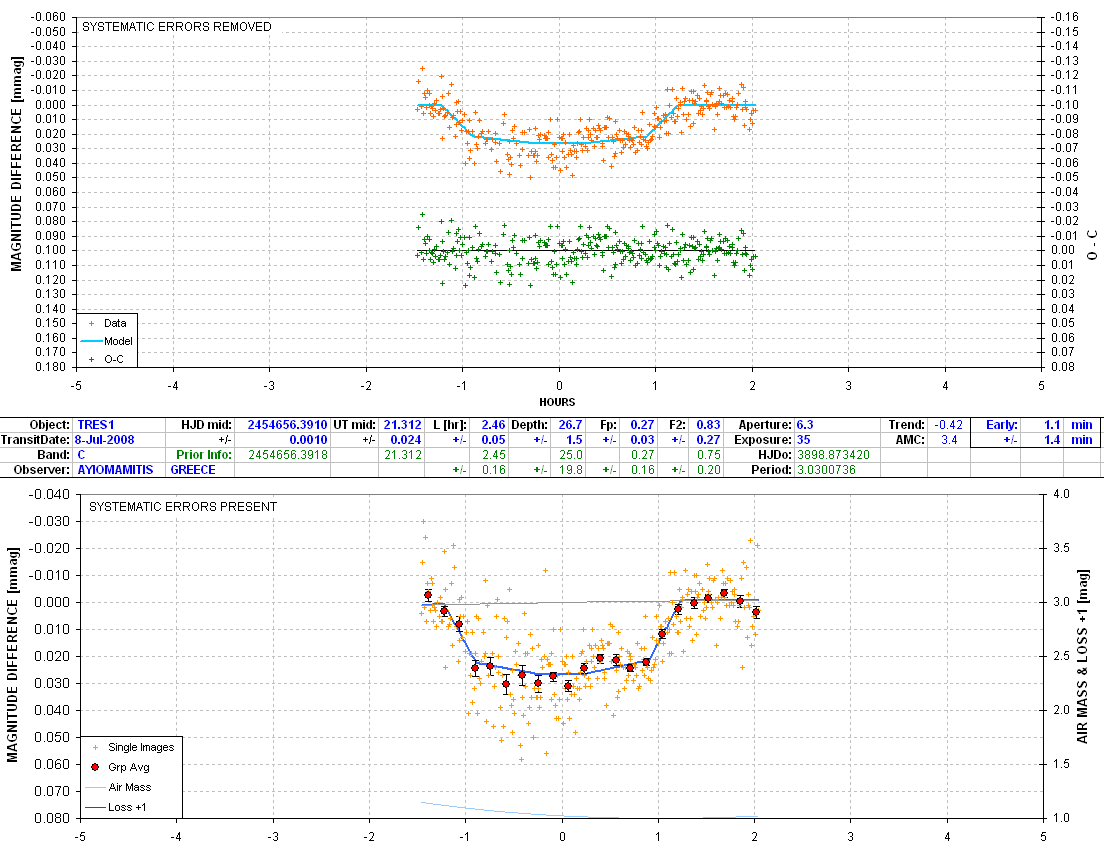 8708ayio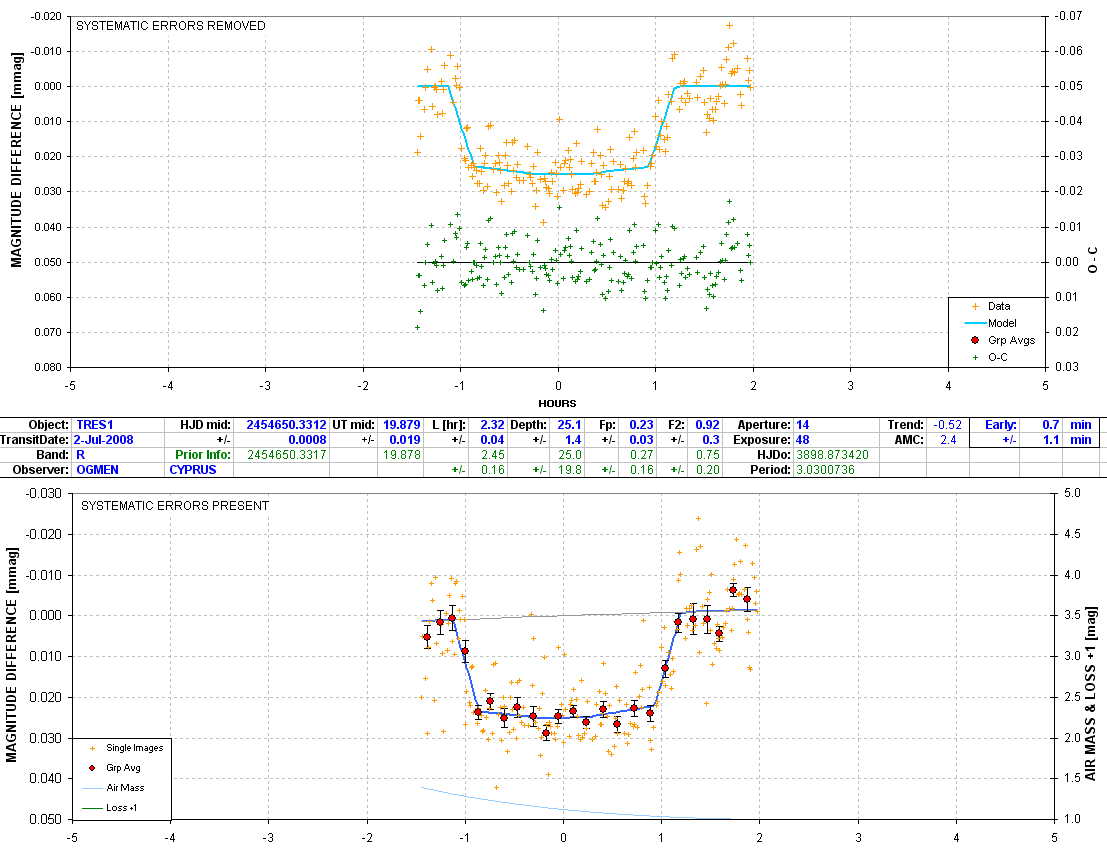 8702ogmn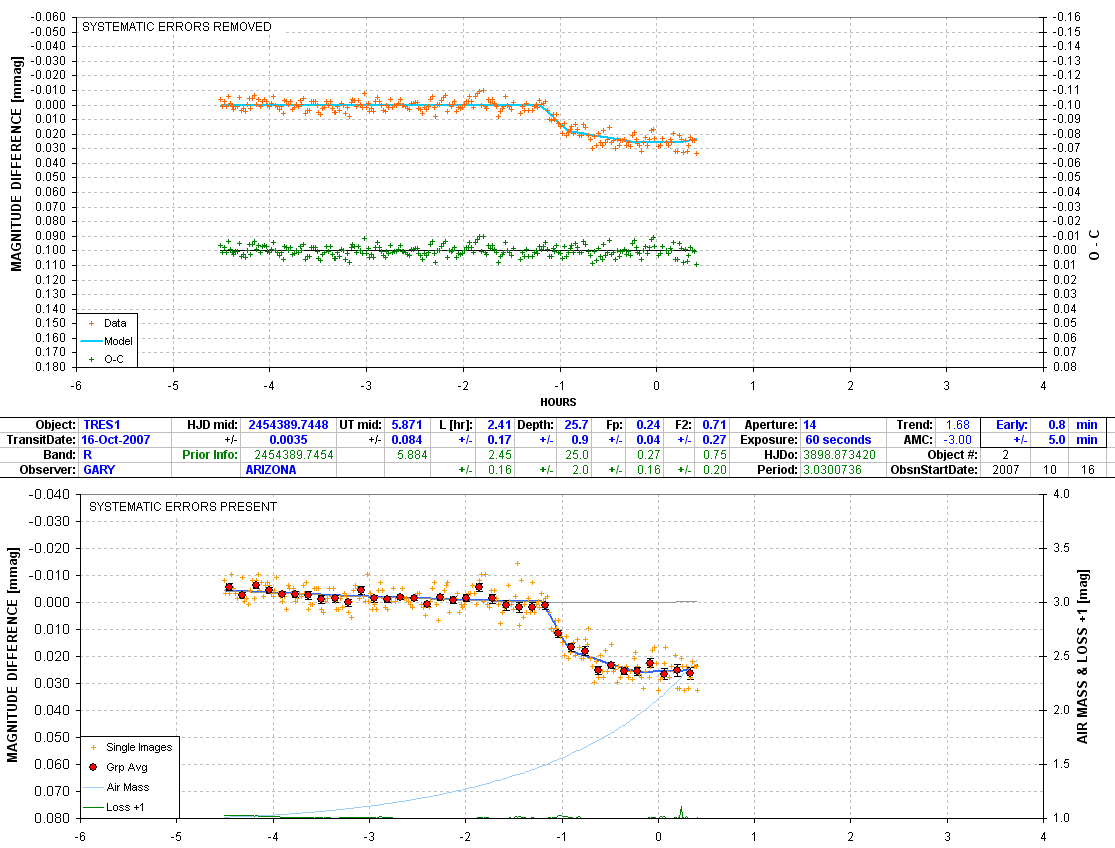 7a16gbl1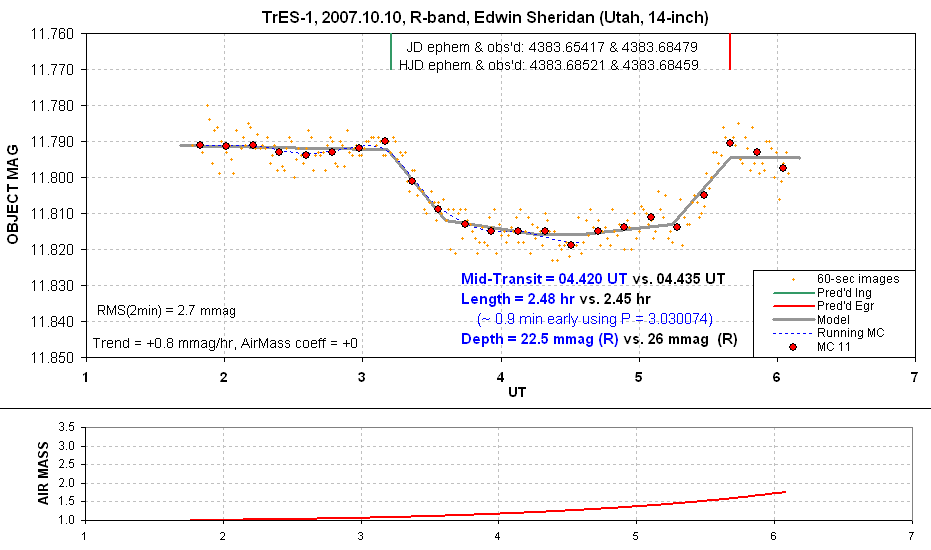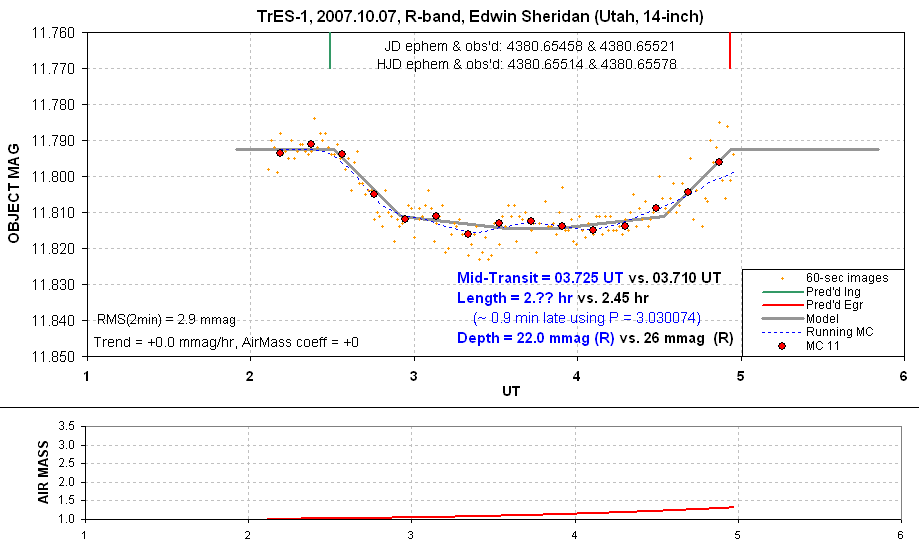 Good choice of reference stars (no trend or air mass curvature).



Right on time, and a little deeper with CLR than R-band.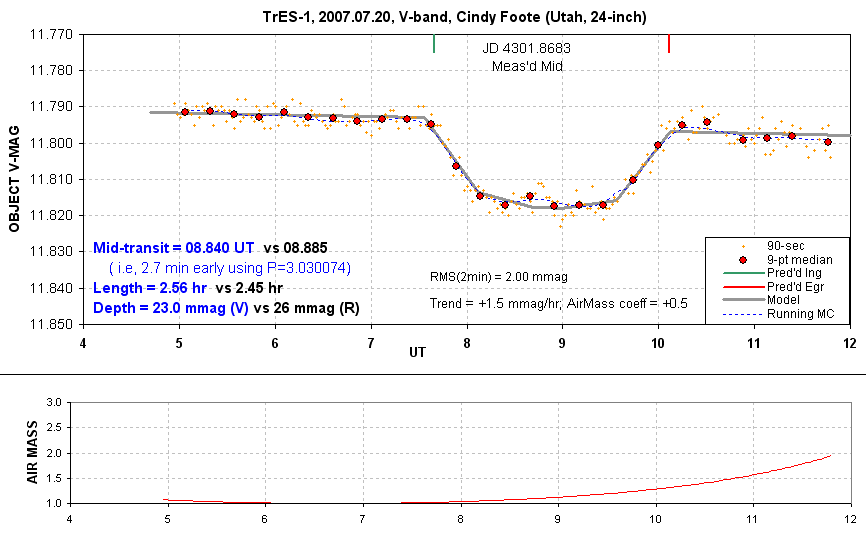 Nice having a V-band LC (after 3 yrs).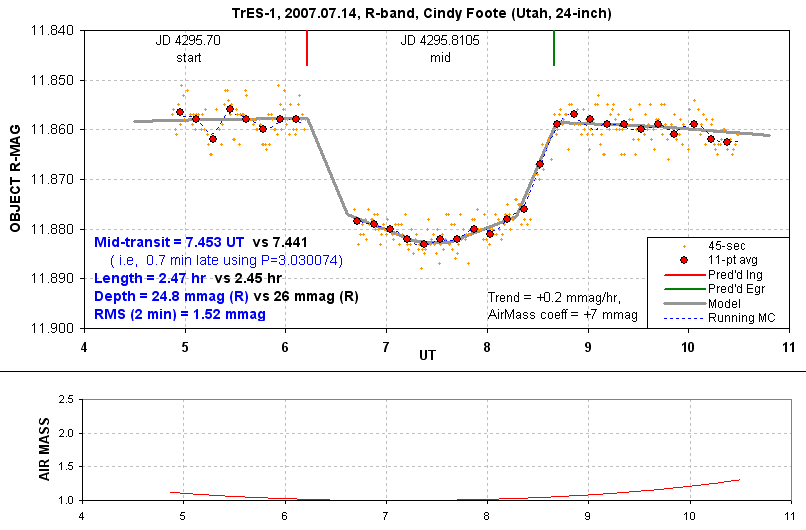 Cindy Foote's "gold standard" (when she uses the 24-inch) shows excellent agreement with the ephemeris mid-transit time and also transit depth.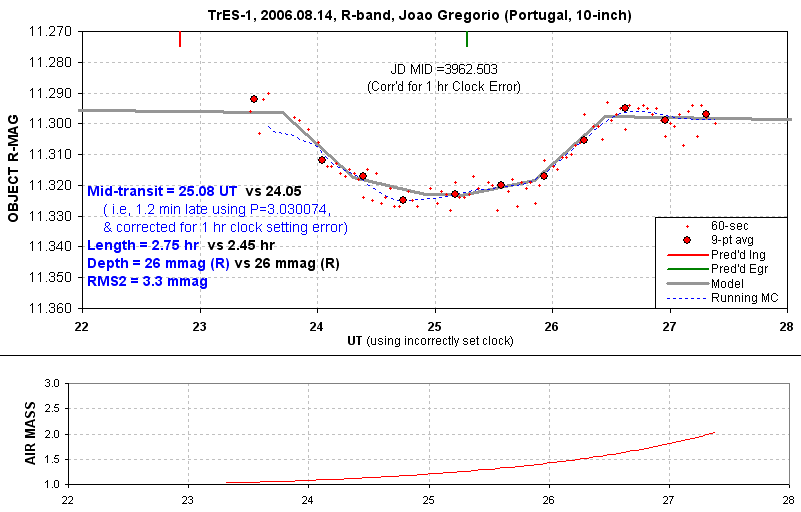 The computer clock must have been off 1 hour, so mid-transit occured ~1 minute late, +/- a few minutes. Length is uncertain because ingress was missed. Good depth agreement.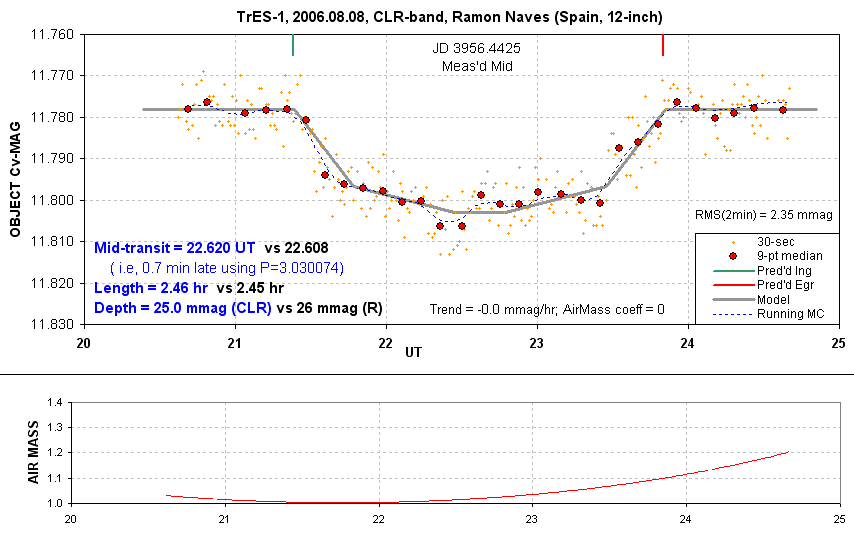 Excellent agreement with expectaion for mid-transit time, length and depth. First submitted data by Ramon Naves.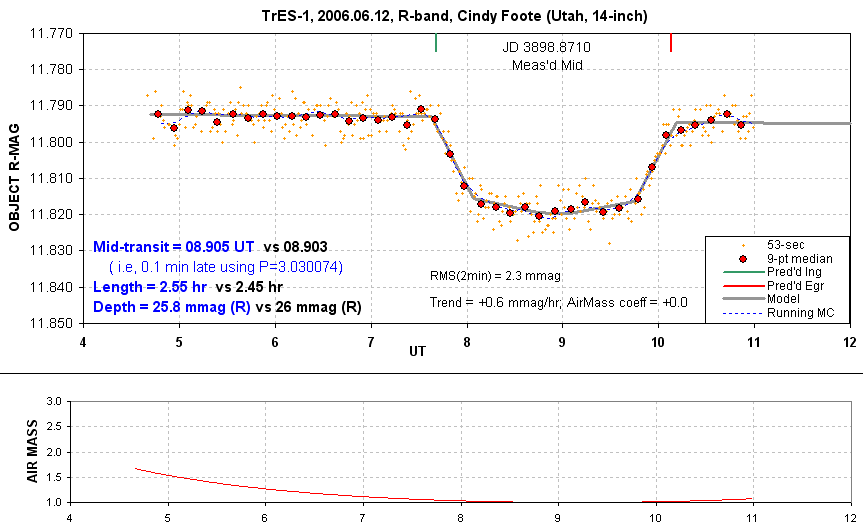 Good agreement in all respects.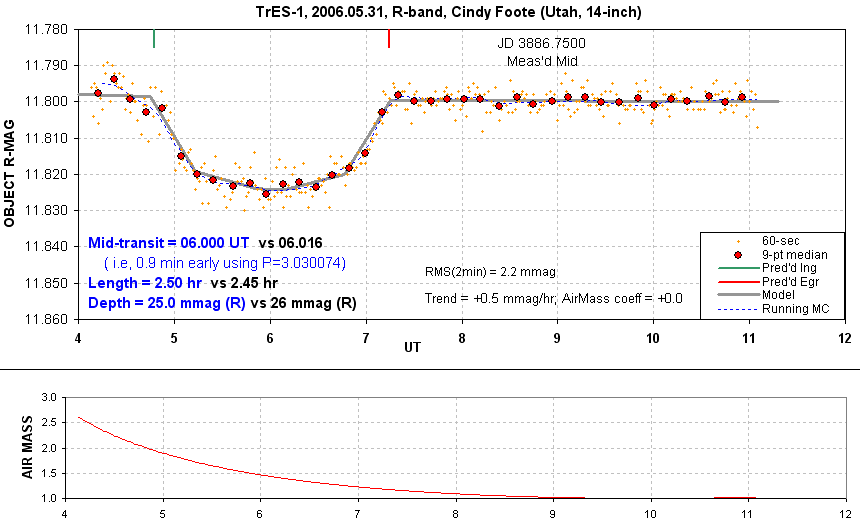 Good job.

5426gbl1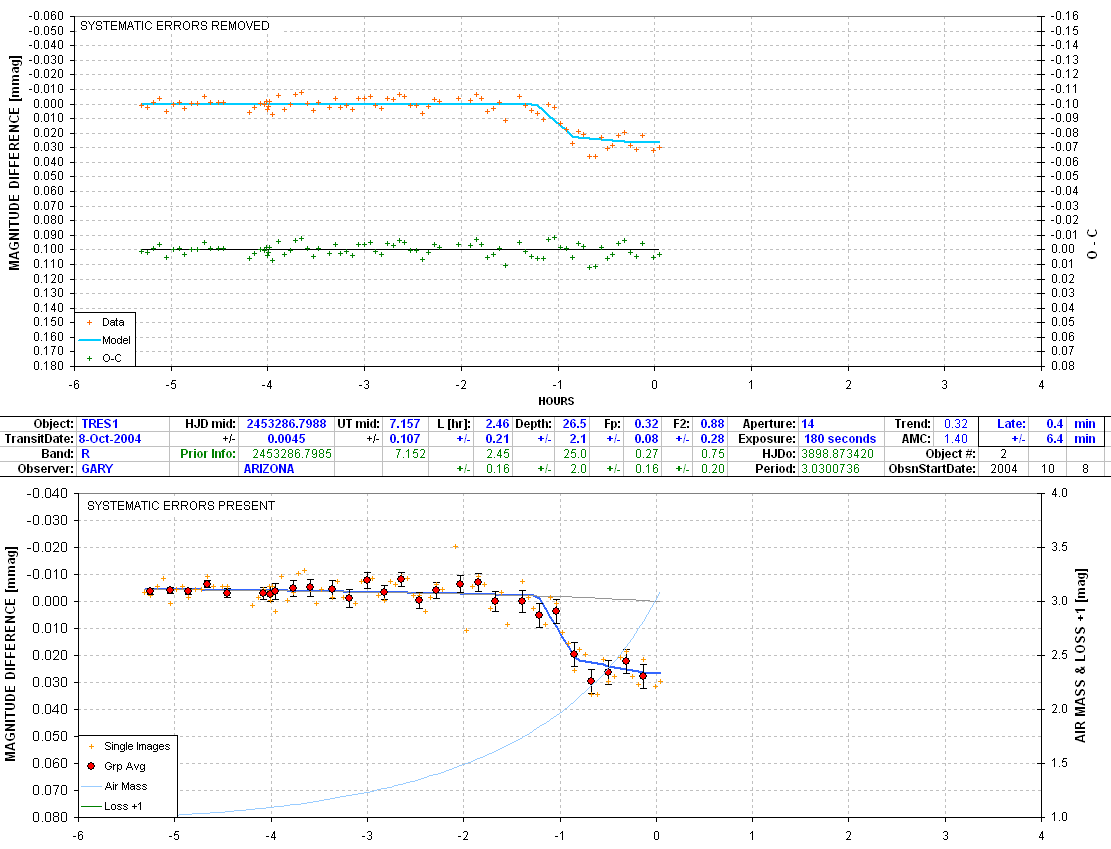 4a08gbl1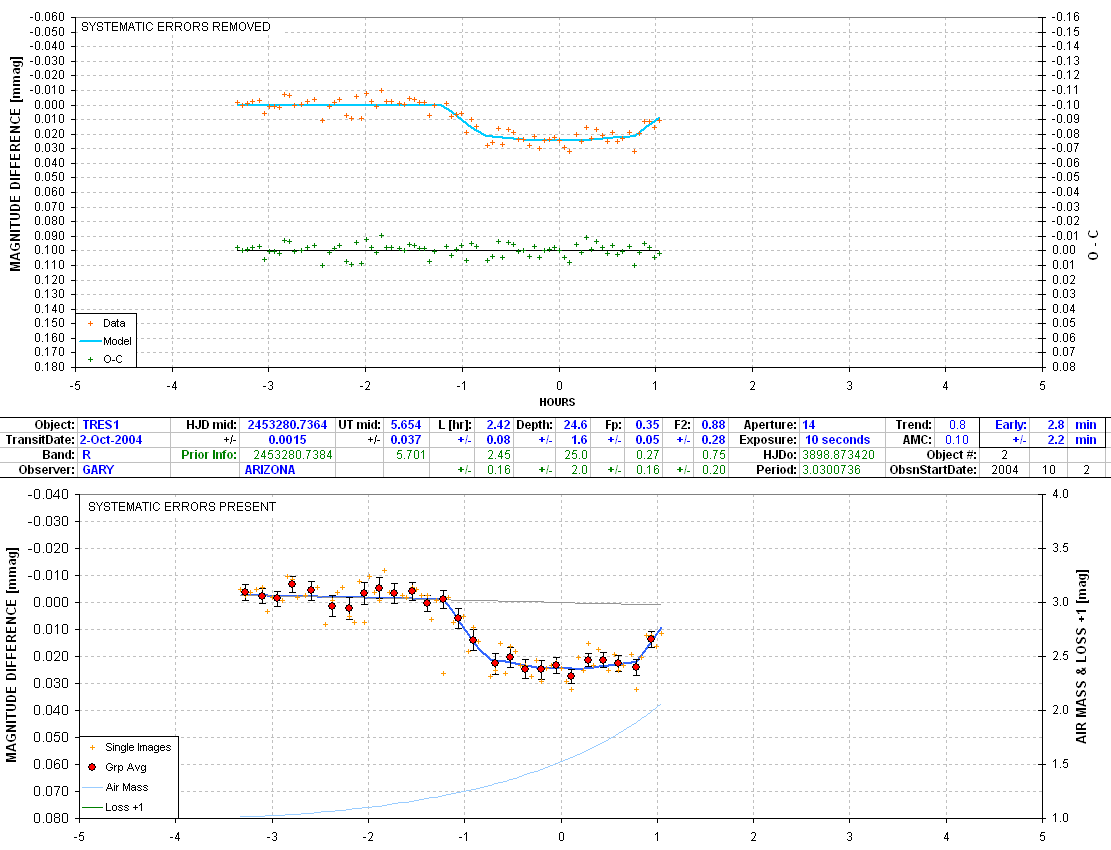 4a02gbl1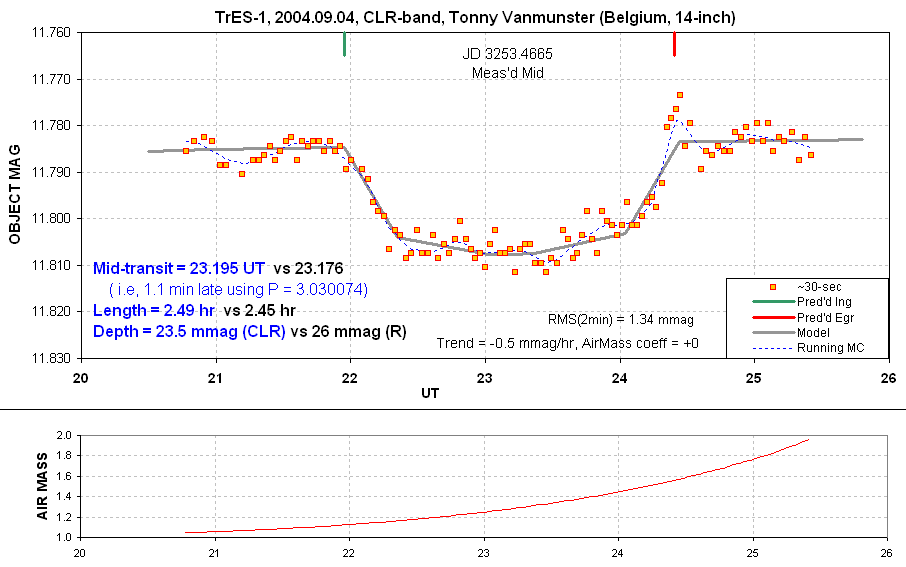 This is one of the TrES-1 LCs that led to interest in the possibility of a brightening after egress.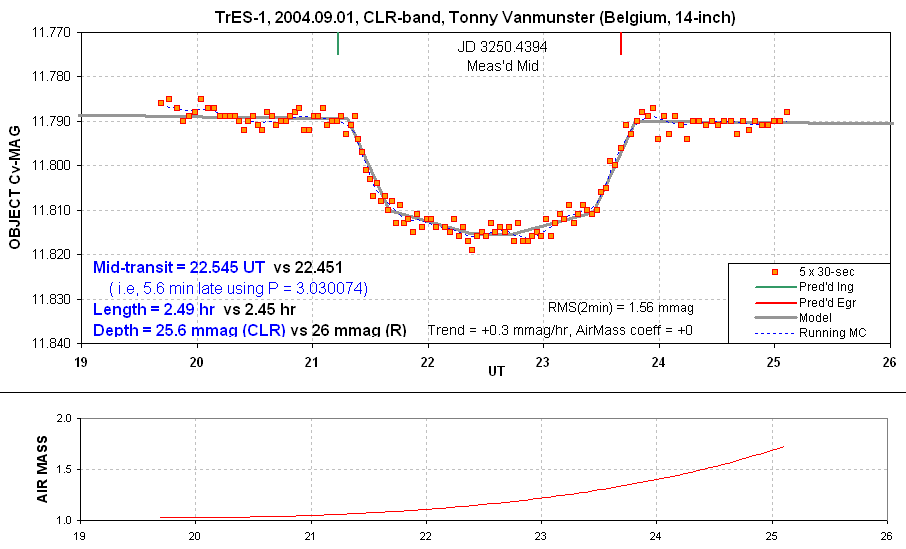 Beautiful! One of the first, if not THE first, amateur LCs of TrES-1.

None yet.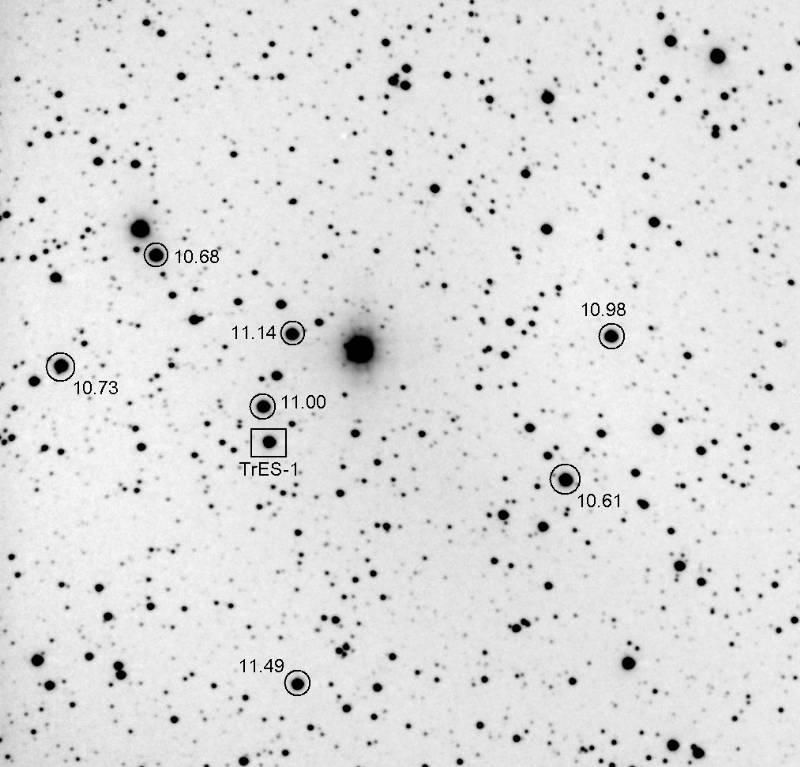 Return to calling web page AXA



WebMaster: Bruce L. Gary. Nothing on this web page is copyrighted. This site opened: July 04, 2007. Last Update: 2009.10.03