HAT-P-3
Light Curves & Finder Chart


Links internal to this web page


Comments
Basic data
Summary of transit measurements
Transit LCs
OOT LC
Finder image



The period should be increased. Length is constant.
Depth might decrease with wavelength.



Season = April 15
V = 11.86, B-V = 0.80 (?)
HJDo = 4218.7594, AXA fit = 4218.7566 (21)
P = 2.899703 day , AXA fit = 2.90088 (52)
HJDo = 4218.7594 (6) and P = 2.899703 (54) days (as listed in Schneider's Extrasolar Planets Encyclopaedia)
HJDo = 4218.75855 (66) and P = 2.8997405 (16) days (as derived from AXA submitted data); or even better: JDo = 4566.72741 (38), P = 2.8997405 (16)
Depth = 16.0 ± 0.8 mmag (R & C-band), 14 mmag (i-band)
Length = 2.01 ± 0.04 hr
Fp = 0.33 ± 0.04, F2 = 0.83 ± 0.08

Summary of Transit Light Curves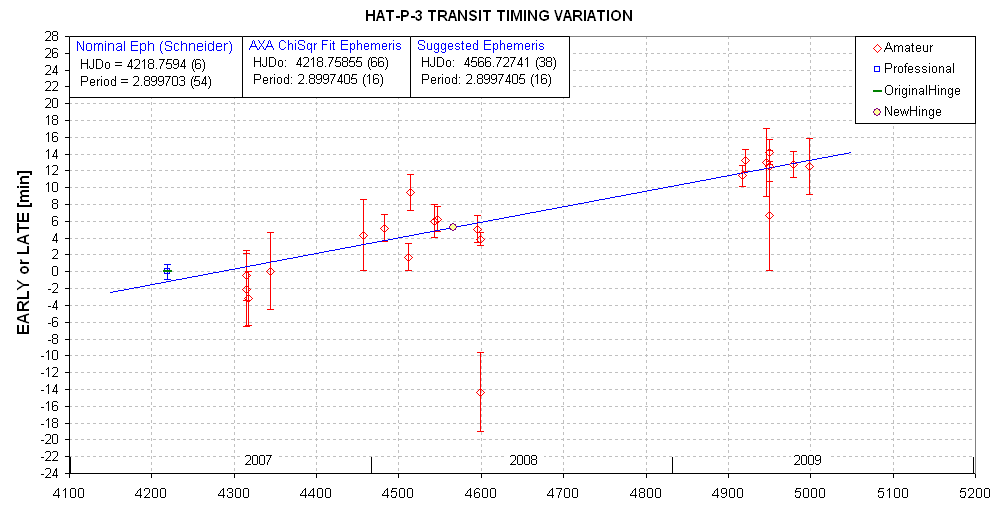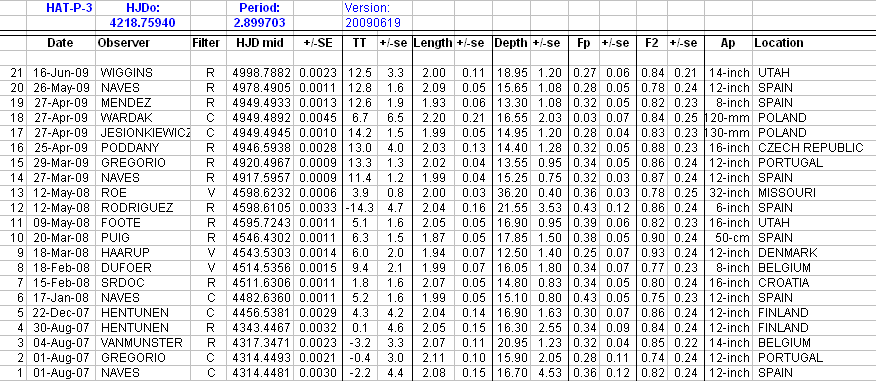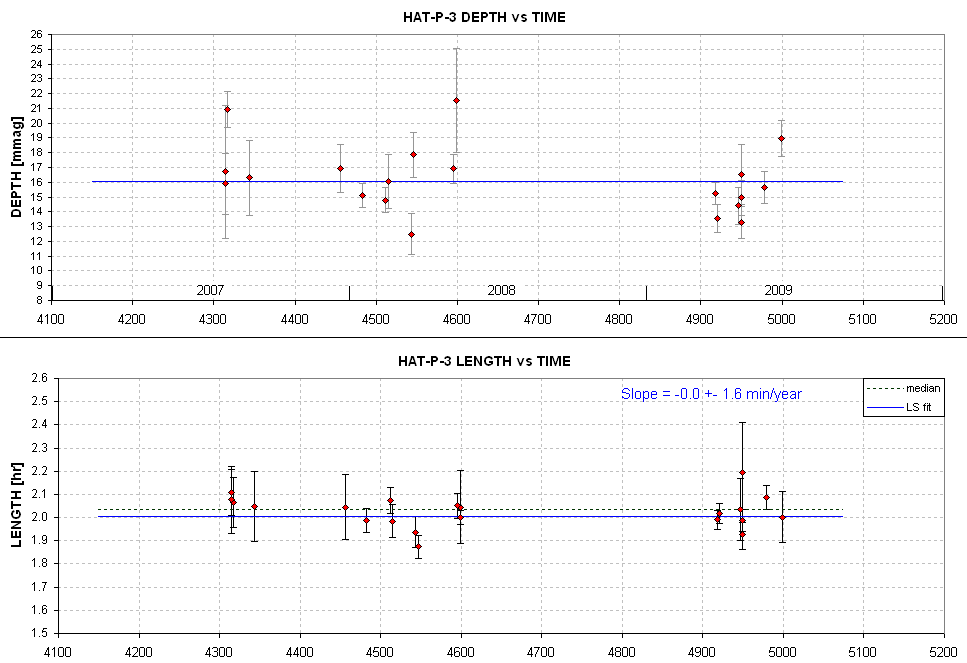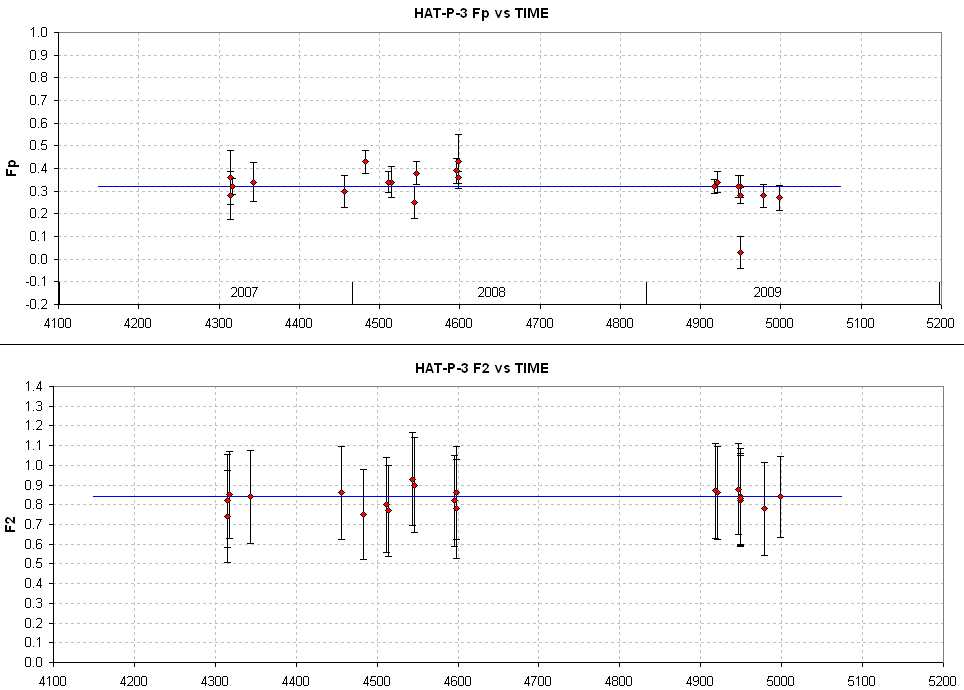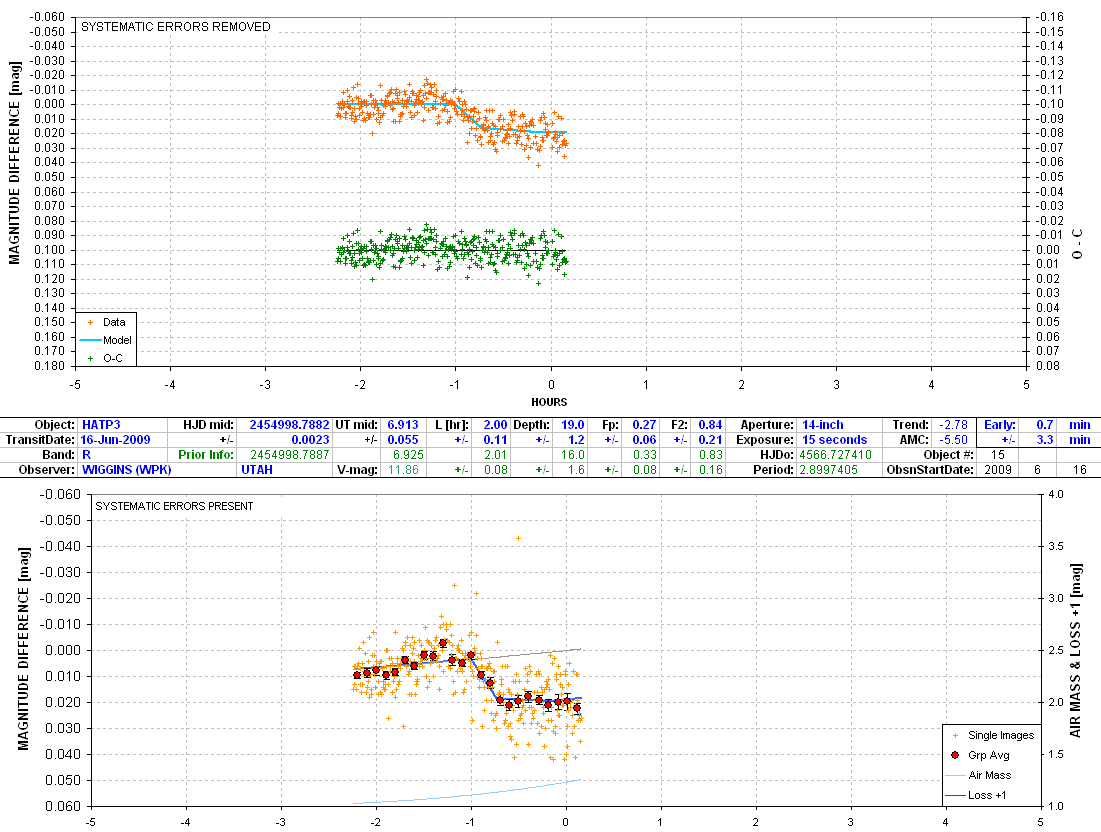 9616WPK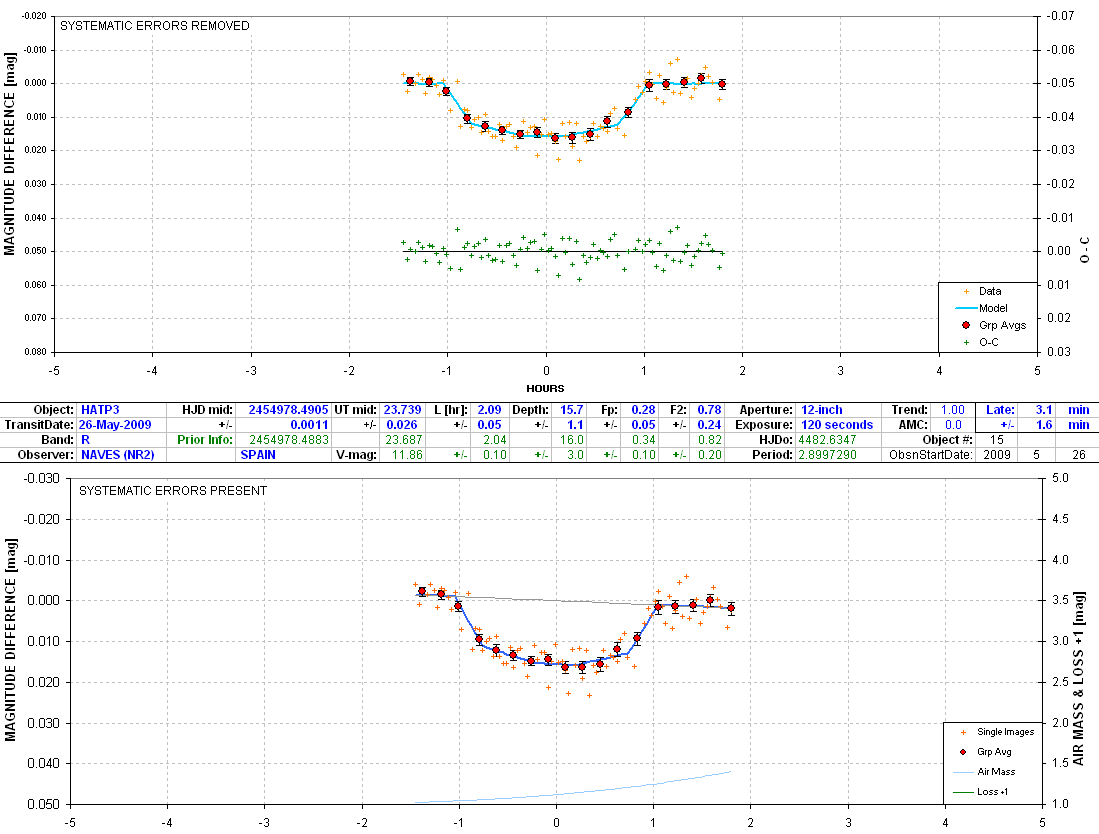 9526NR2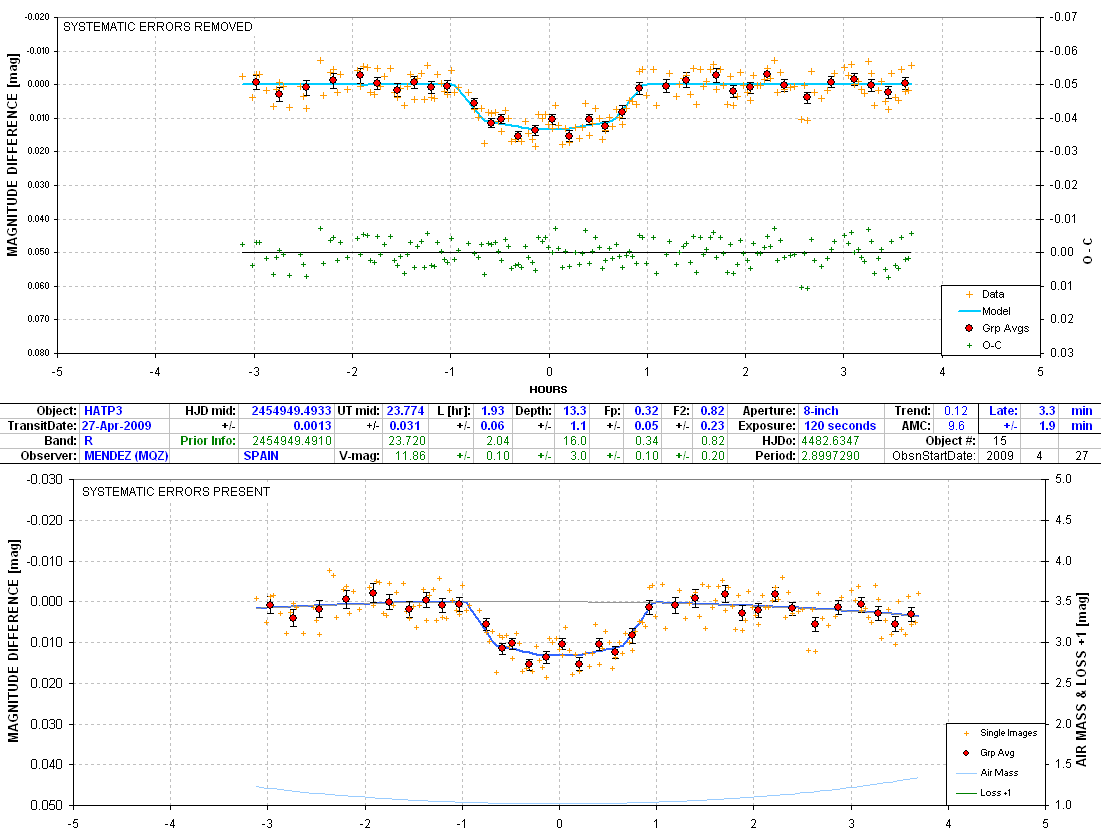 9427MQZ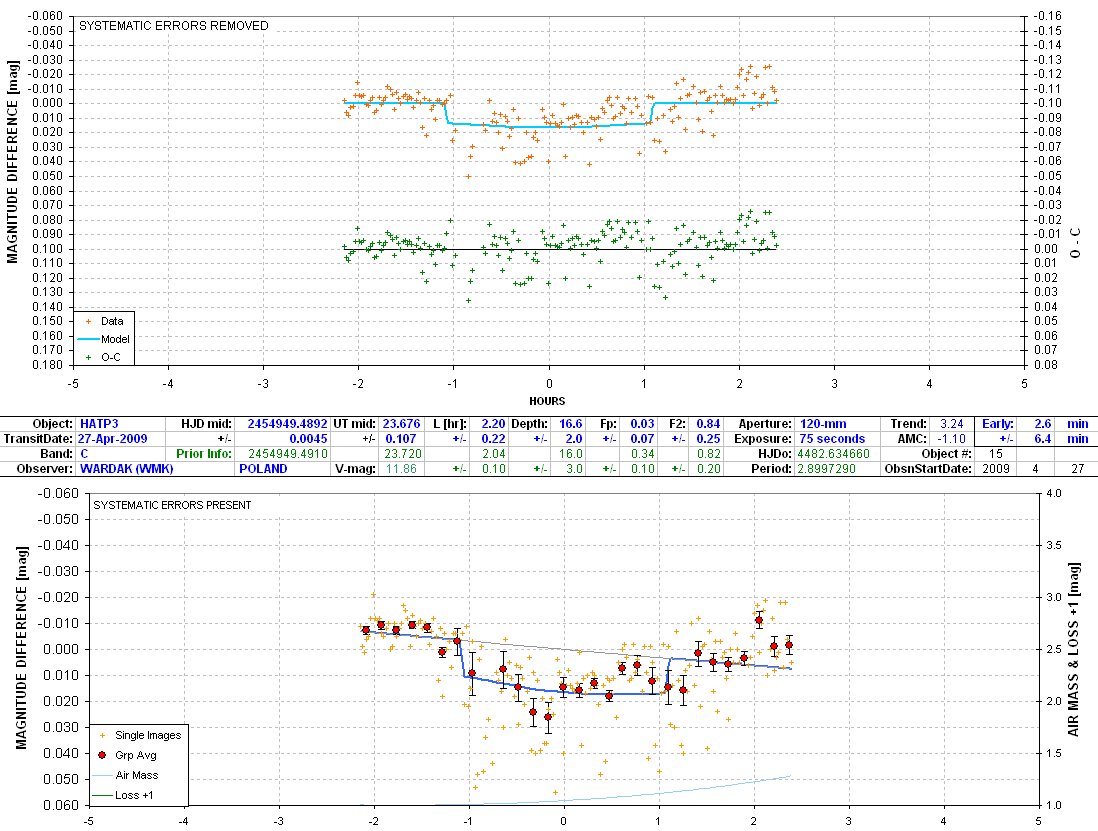 9427WMK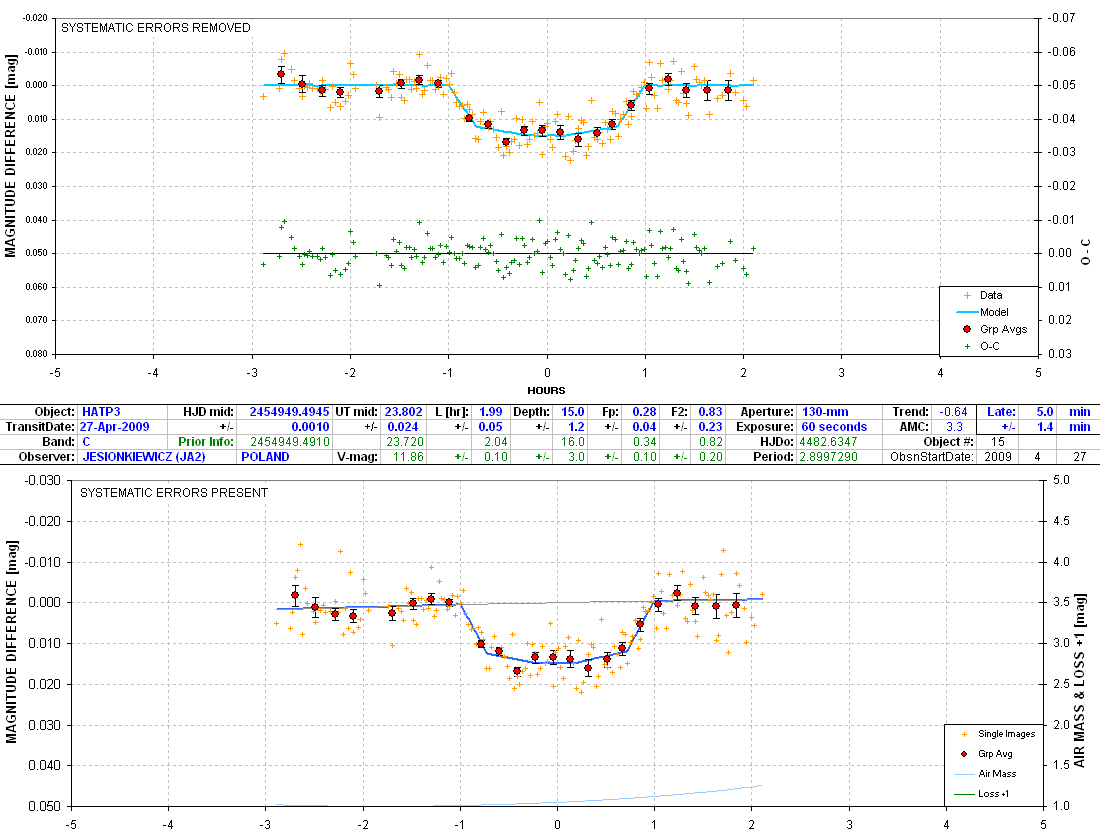 9427JA2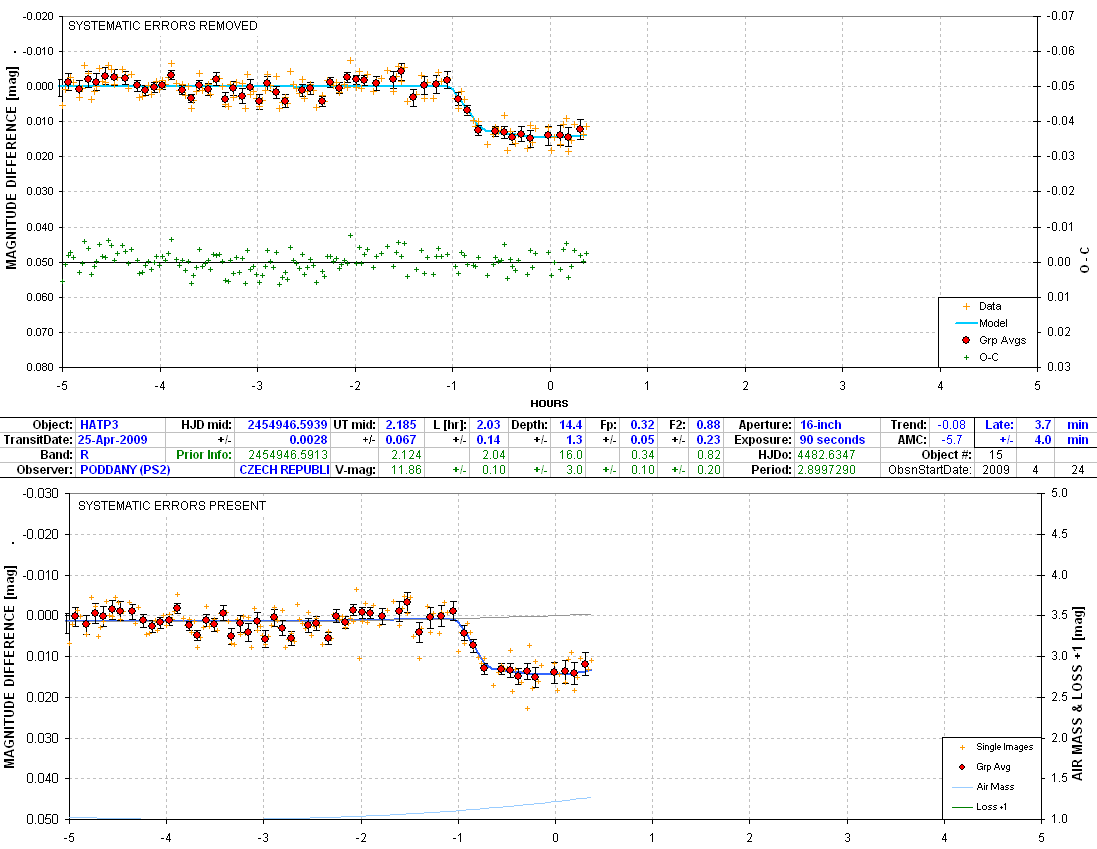 9424PS2
9329GJ21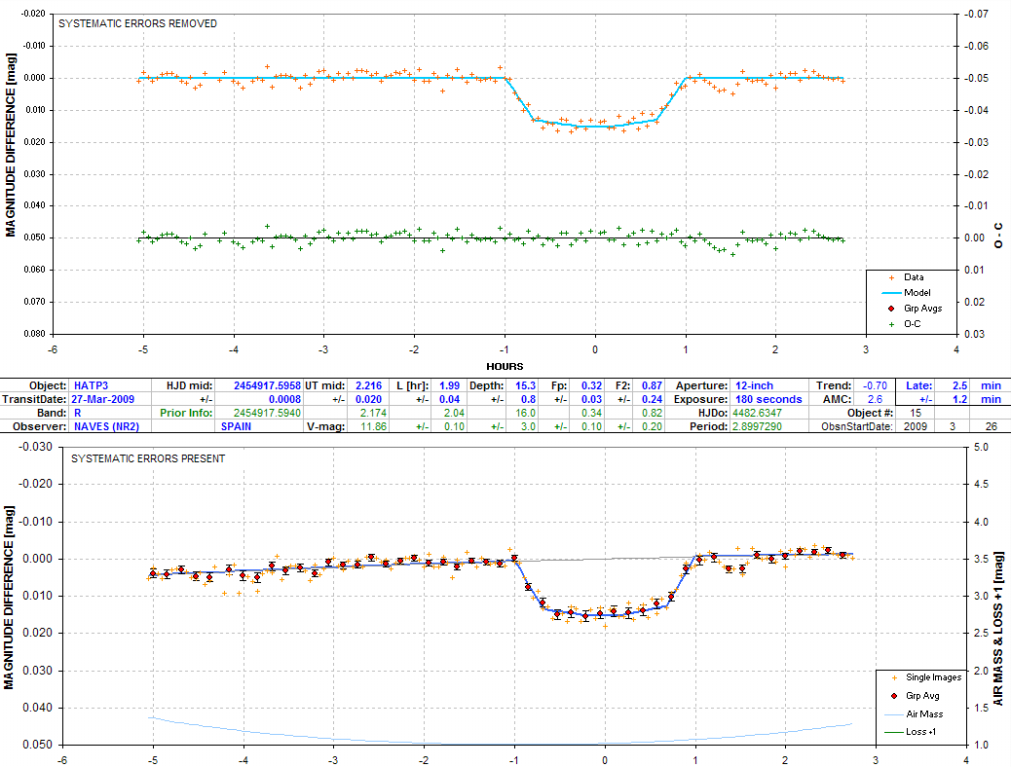 9326NR21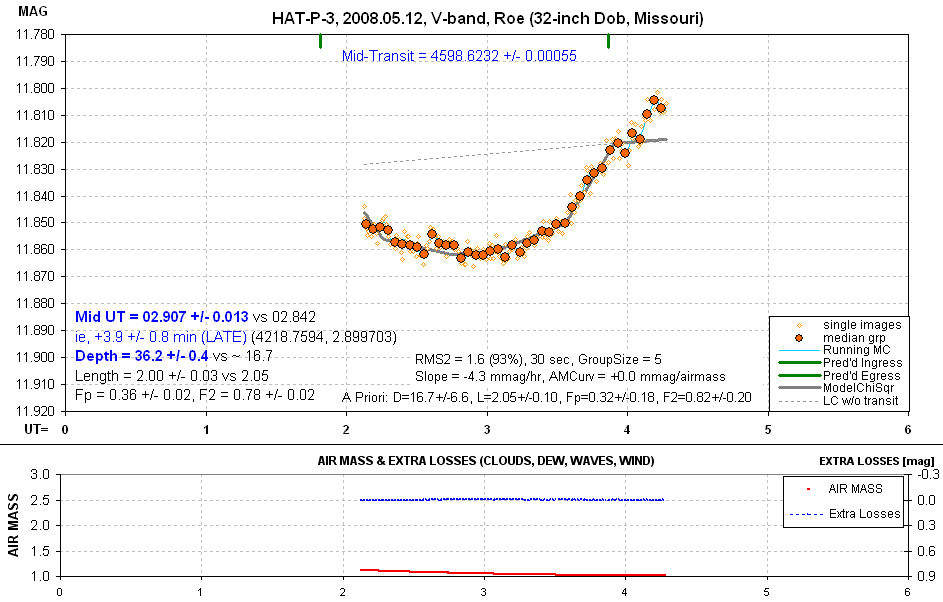 8512roe2 Note: It's very difficult to observe exoplanet transits with a Dobsonian because of large image rotation.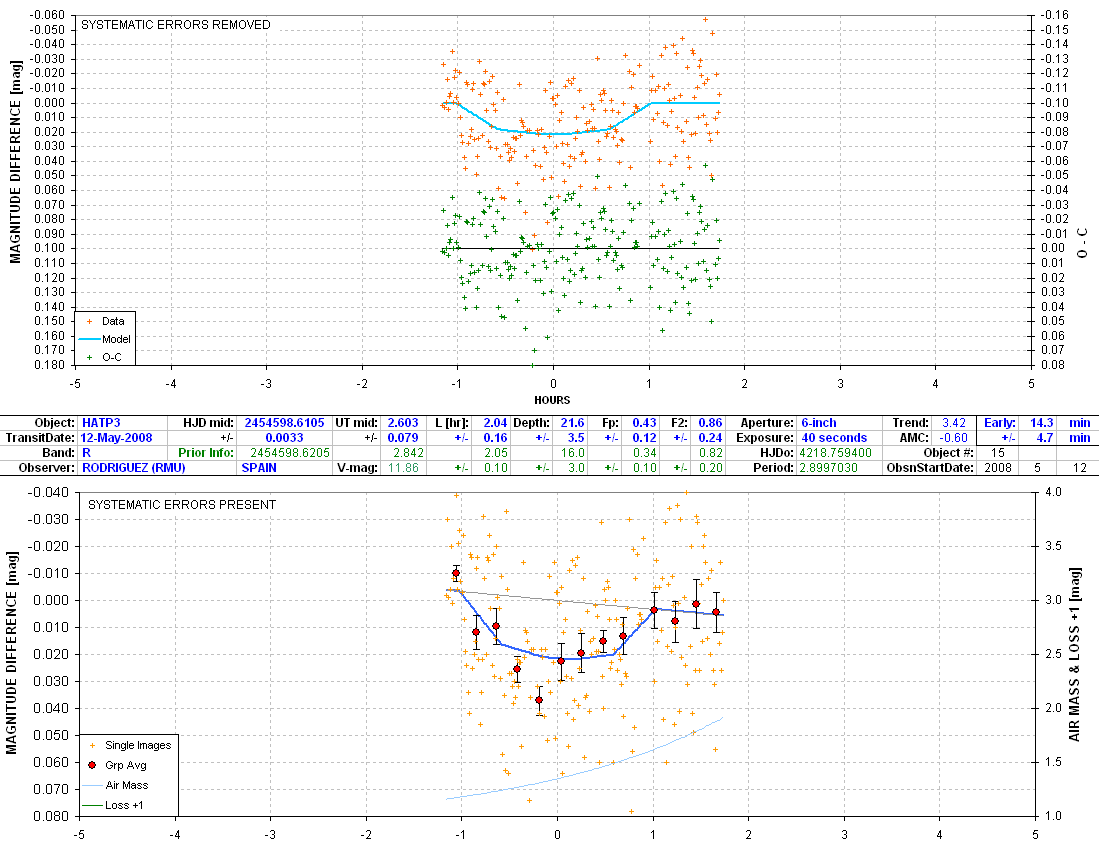 8512RMU1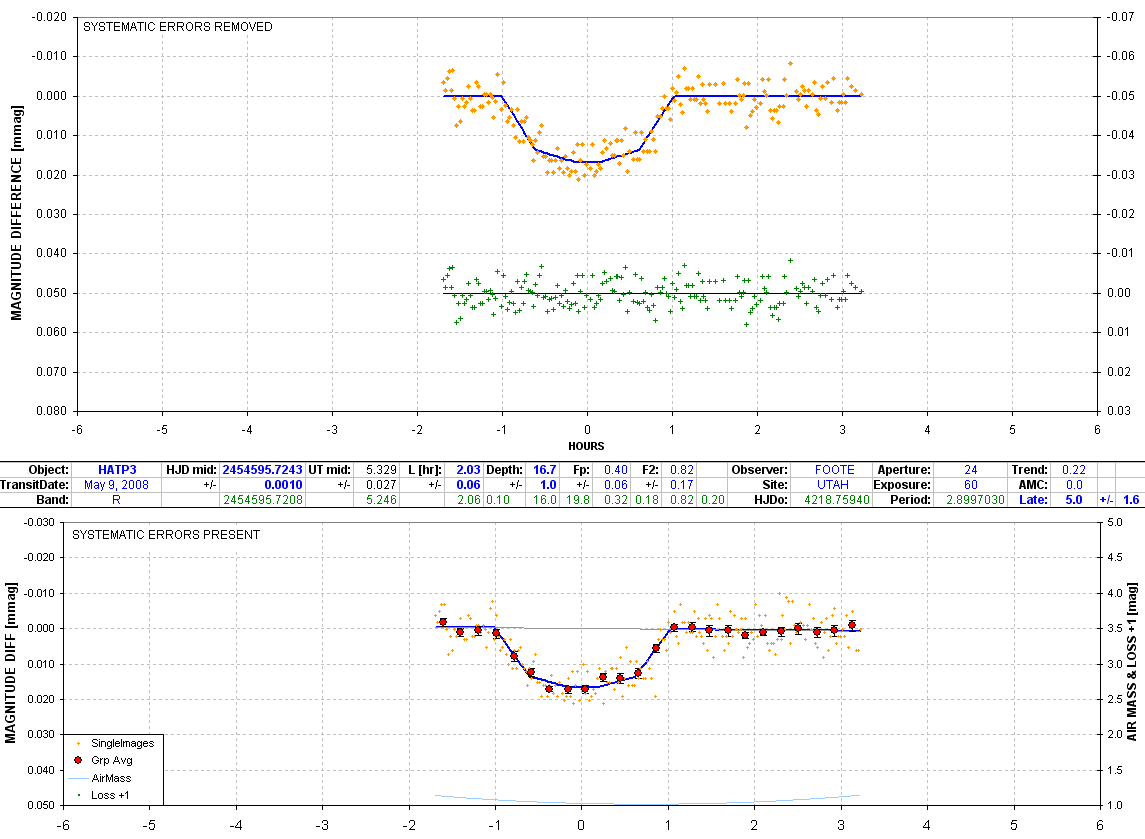 8509fcn1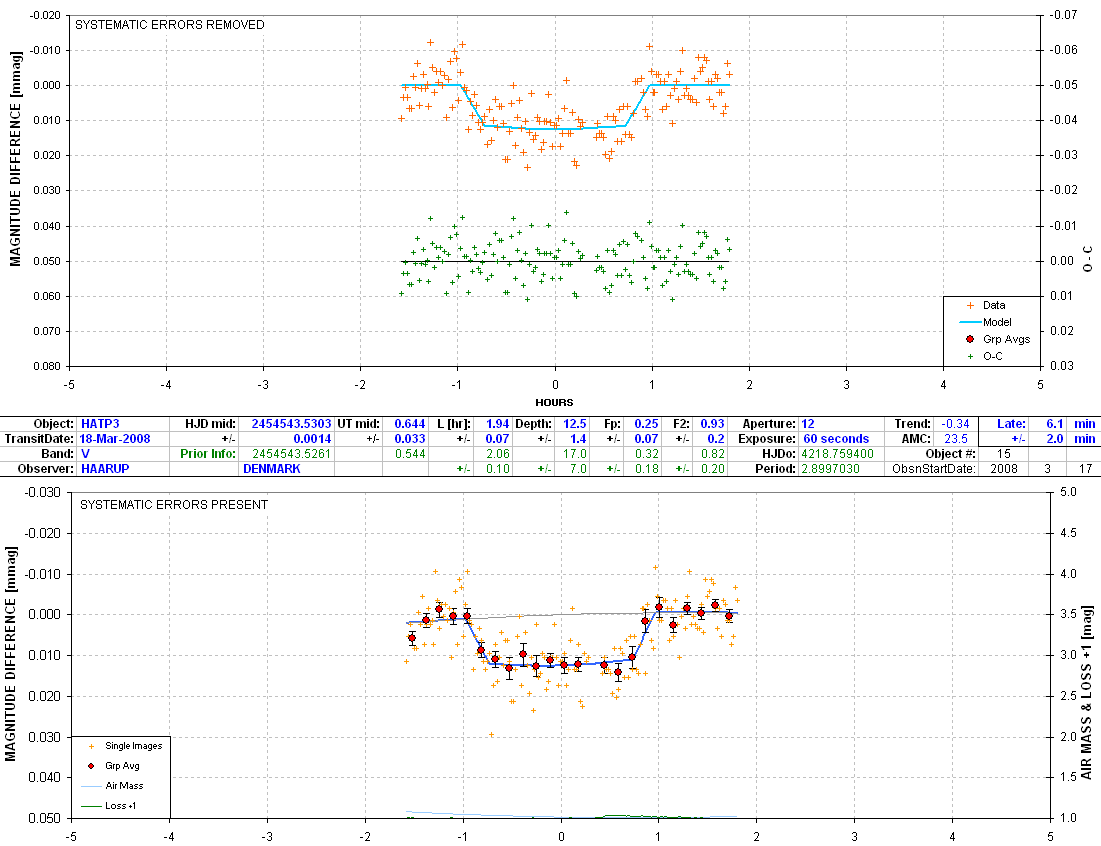 8317hnx1 This data has been shifted -1 hour to acommodate what must have been a 1 hour clock error; without this correction mid-transit would have been 66 minutes late.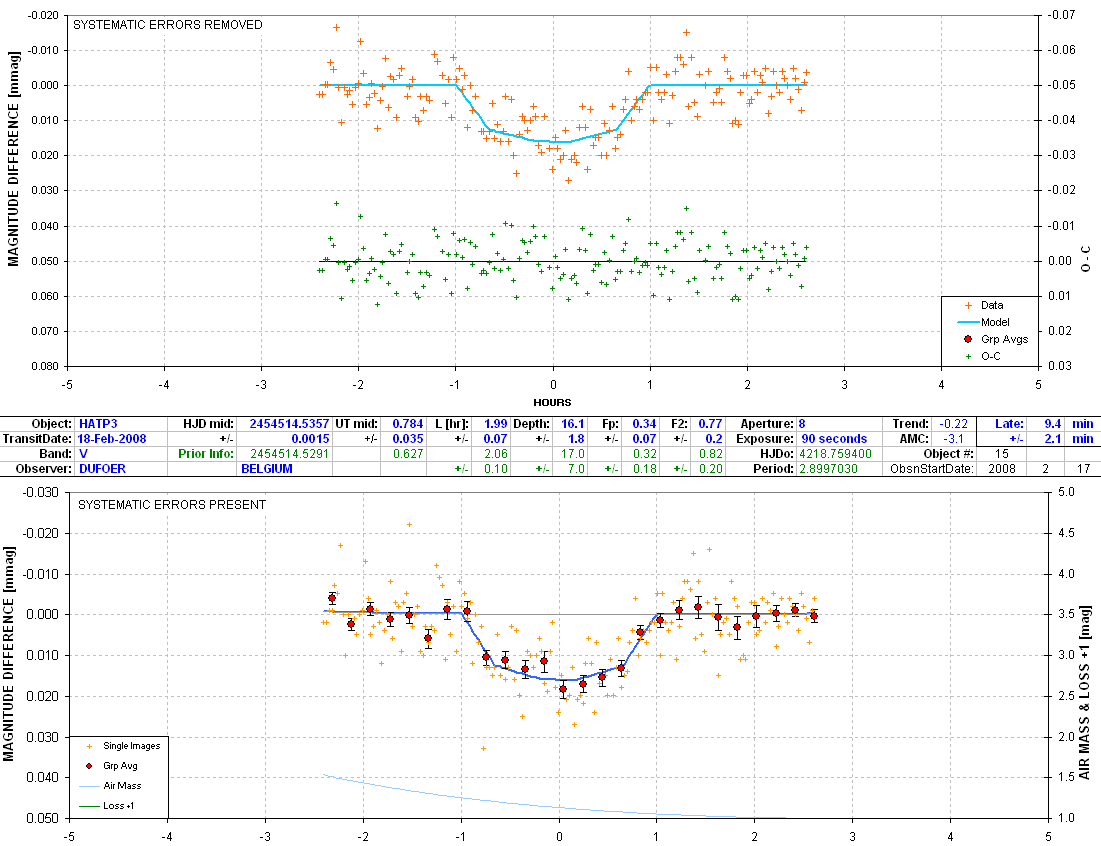 8217dsx1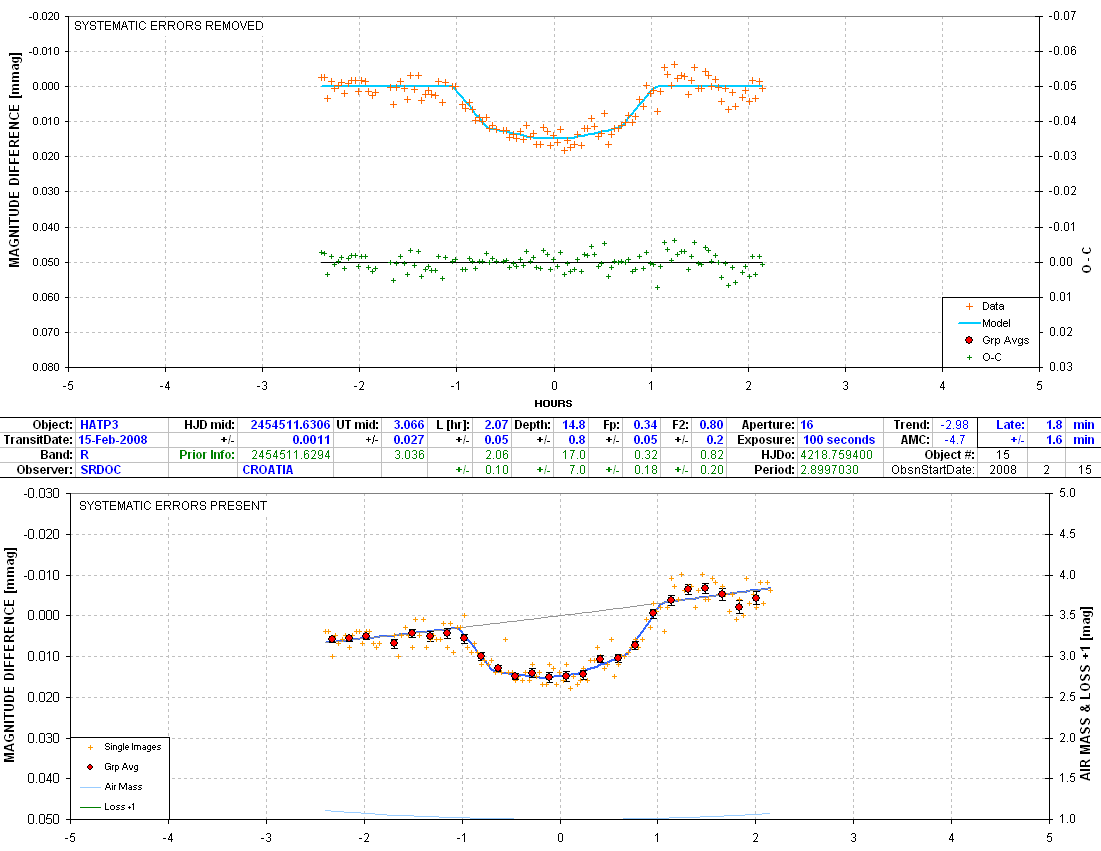 8215sgx1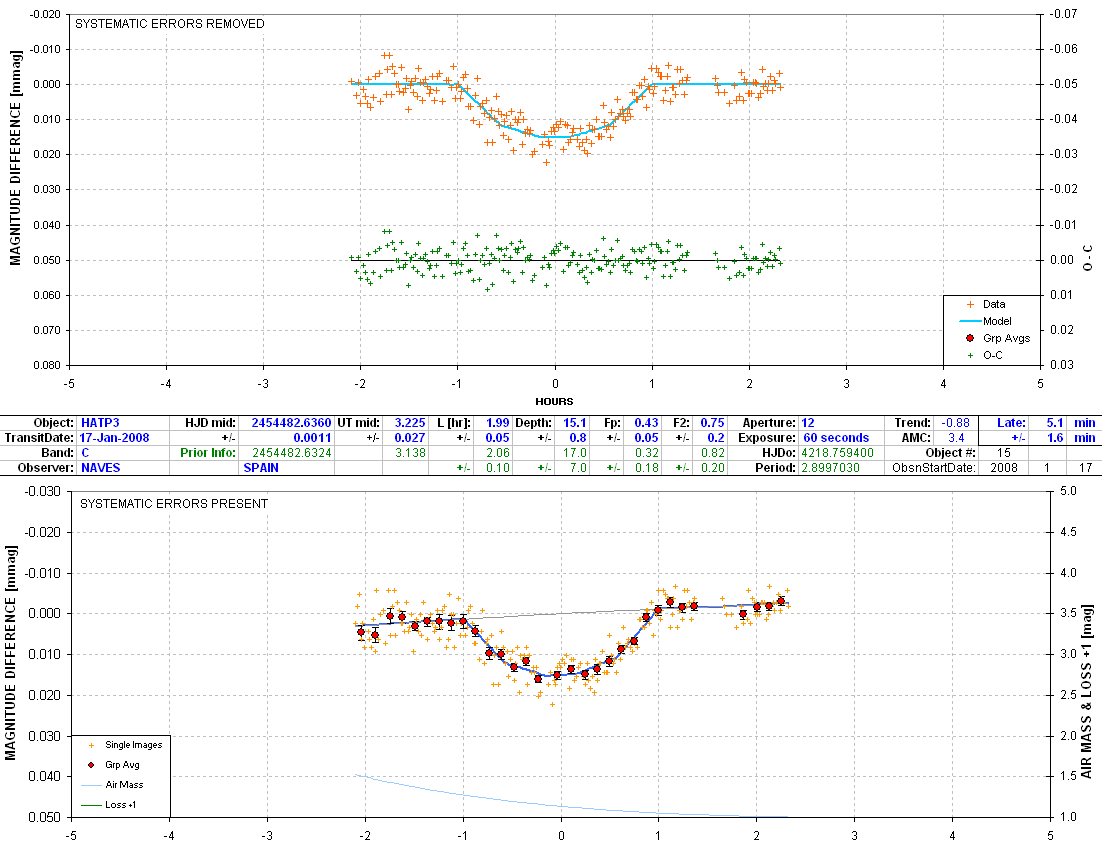 8117nra1 Good!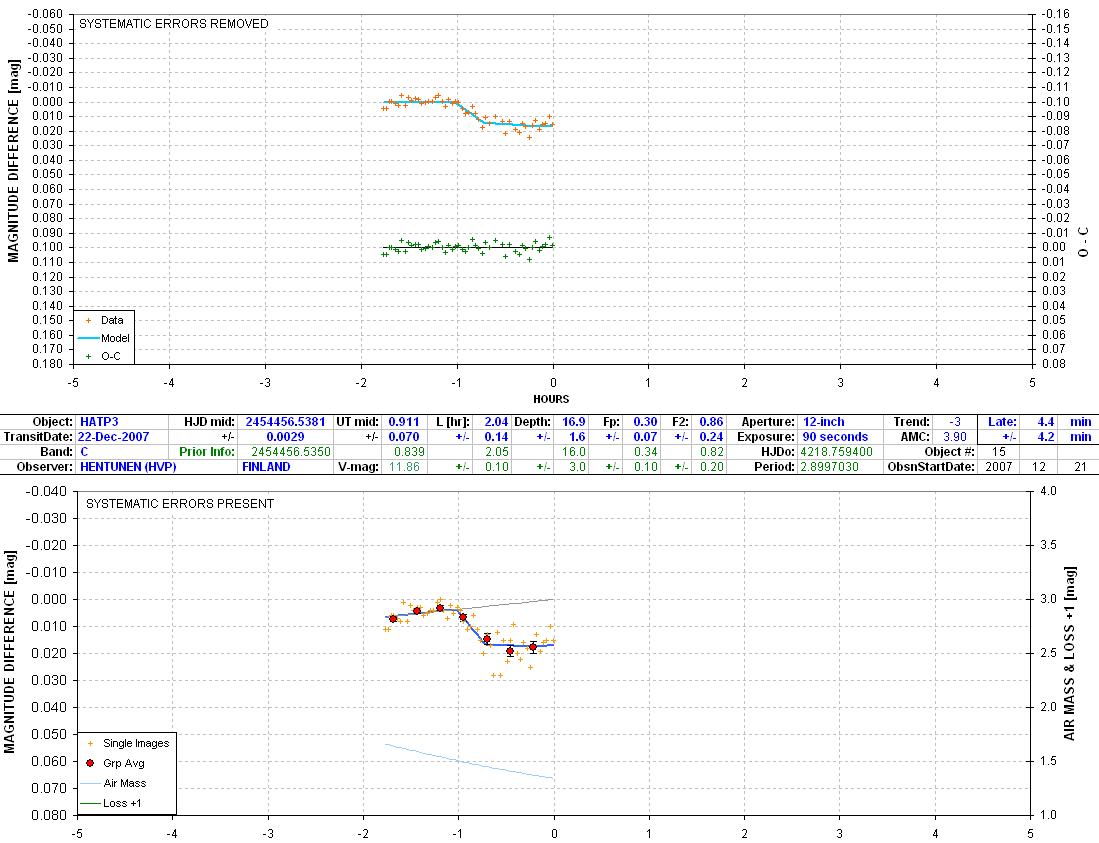 7c21HVP1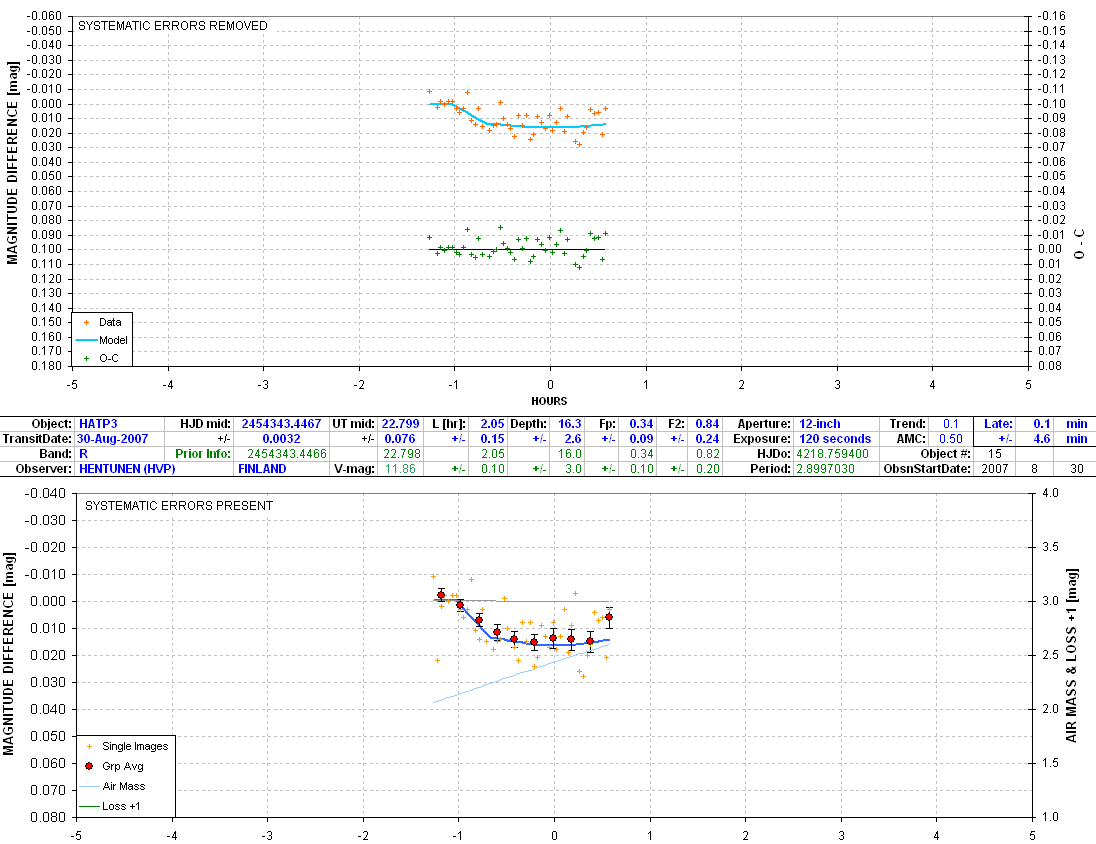 7830HVP1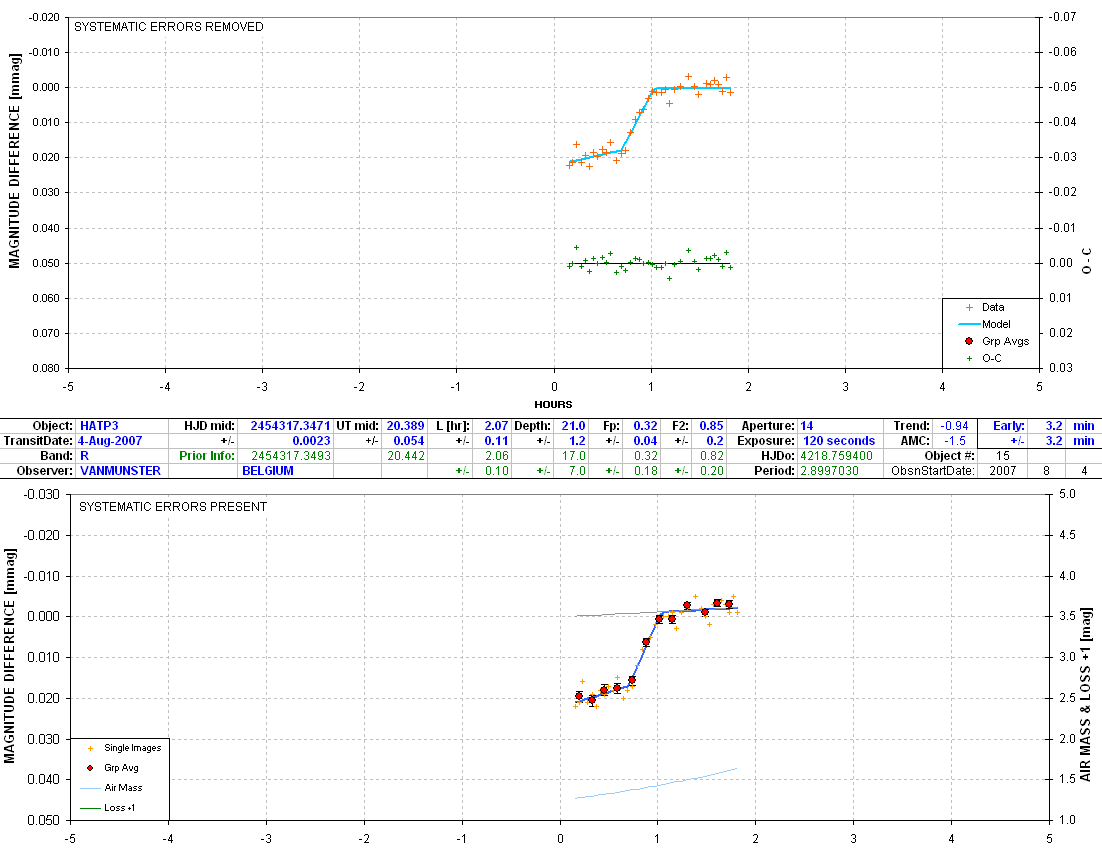 7804vmt1 Partial transits are useful for investigating the presence of anomalous brightenings after egress (or before ingress) that could be caused by the hot Jupiter having a ring system or dust cloud (i.e., forward scattering).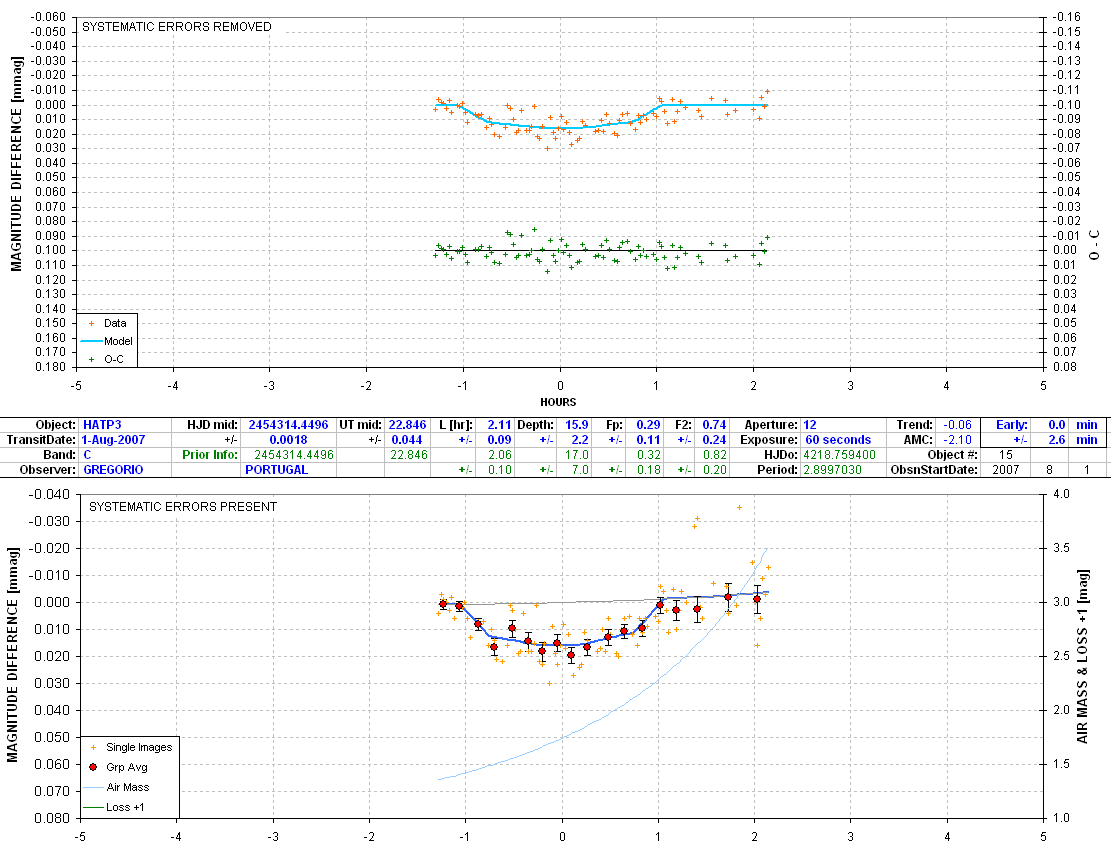 7801gjl1 Valiant effort 3.5 months after the object's "season." Large air mass seems OK. Length & mid-transit are uncertain due to lack of pre-ingress OOT. Depth differs from discovery paper's 14 mmag but the filter bands are at opposite ends of the visible spectrum (IR-blocking versus Sloan i-band). [Based on revised submission, 7903]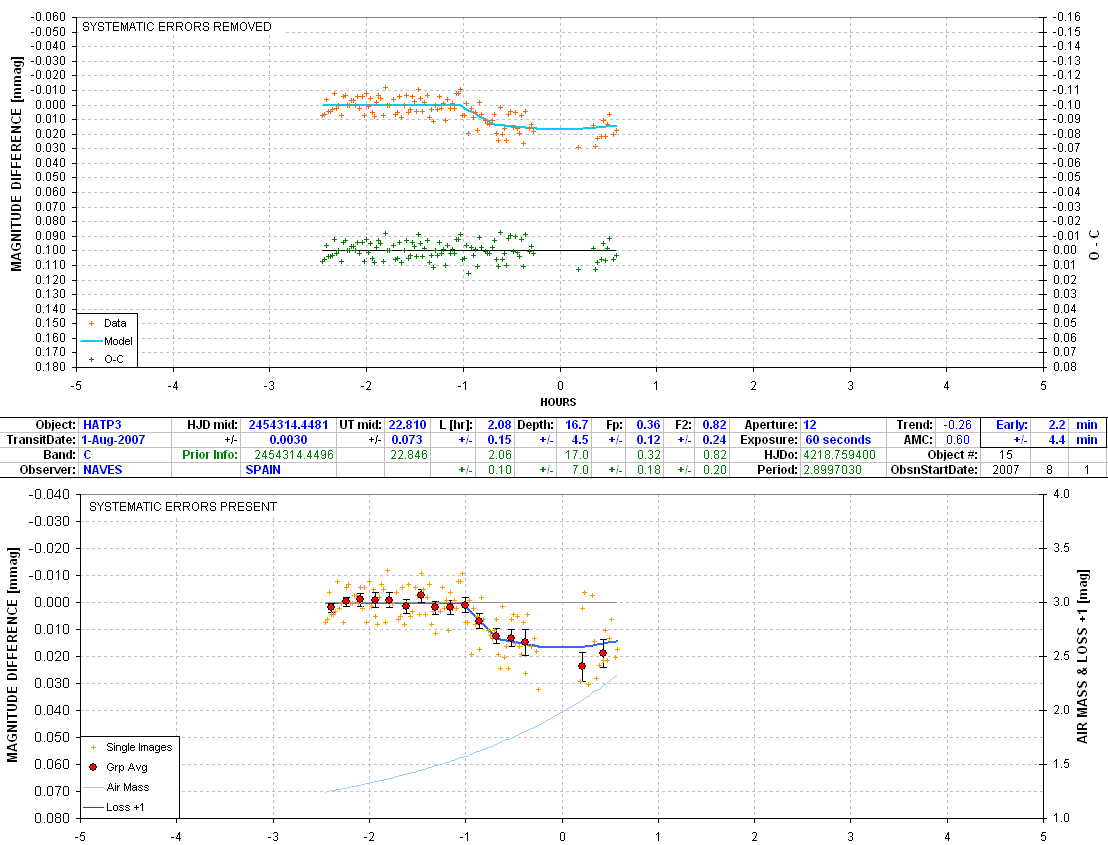 7801nra1
Out-of-Trransit (OOT) Light Curves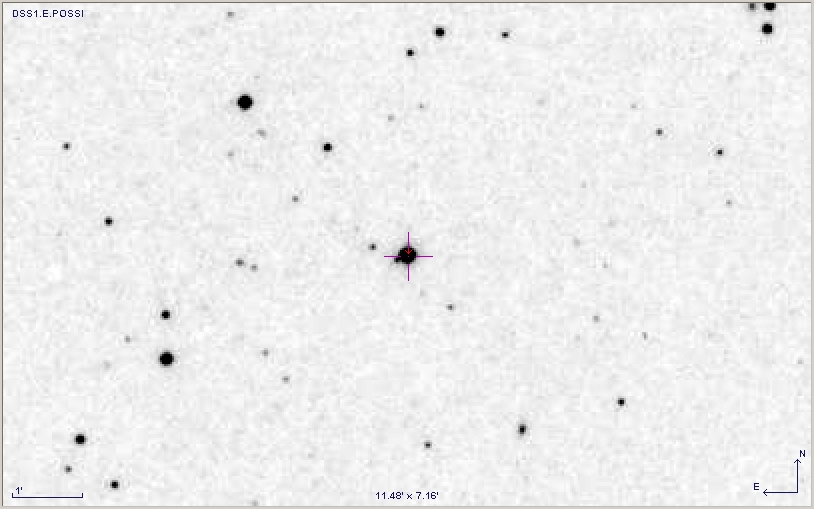 Return to calling web page AXA



WebMaster: Bruce L. Gary. Nothing on this web page is copyrighted. This site opened: August 06, 2007. Last Update: 2009.06.19